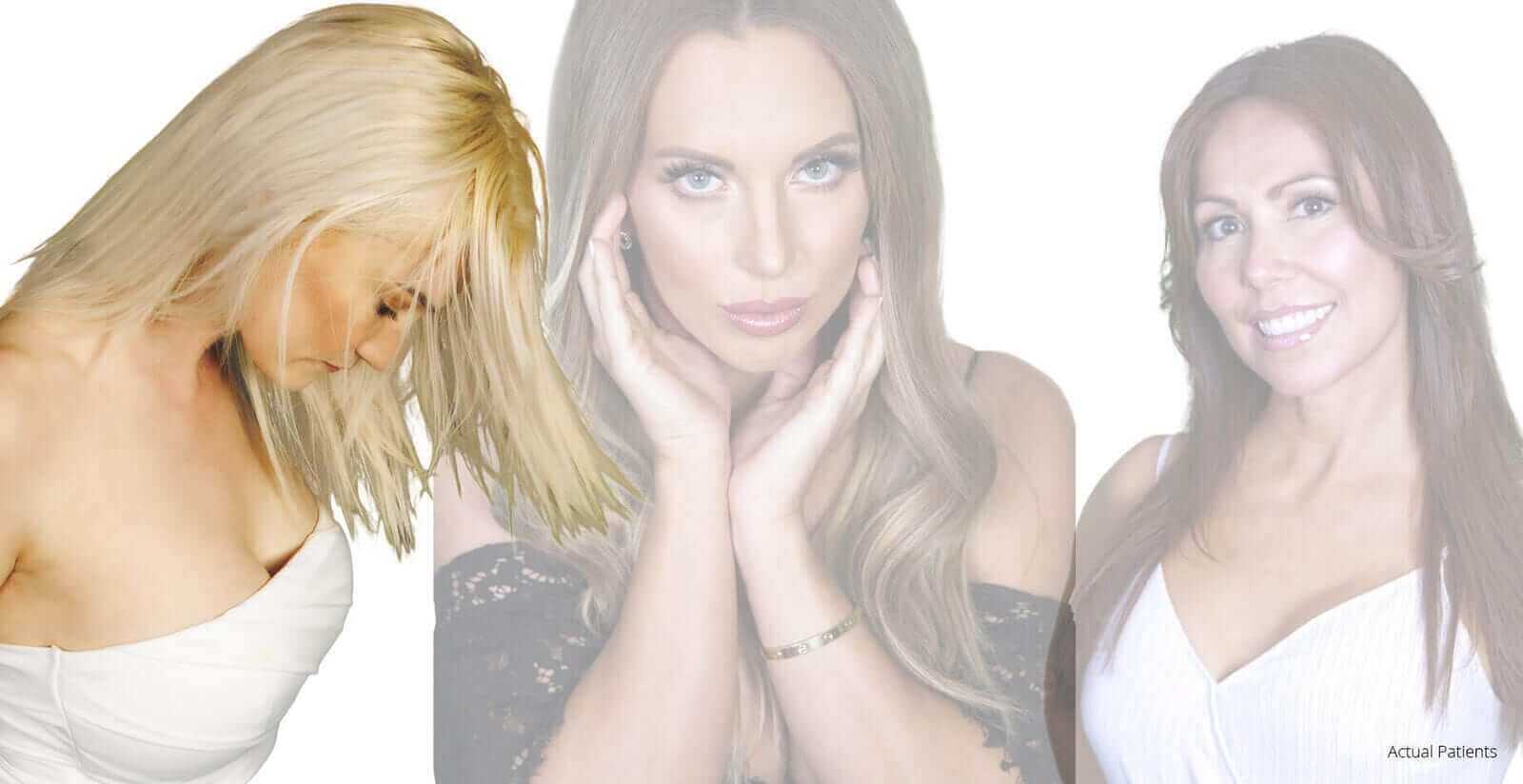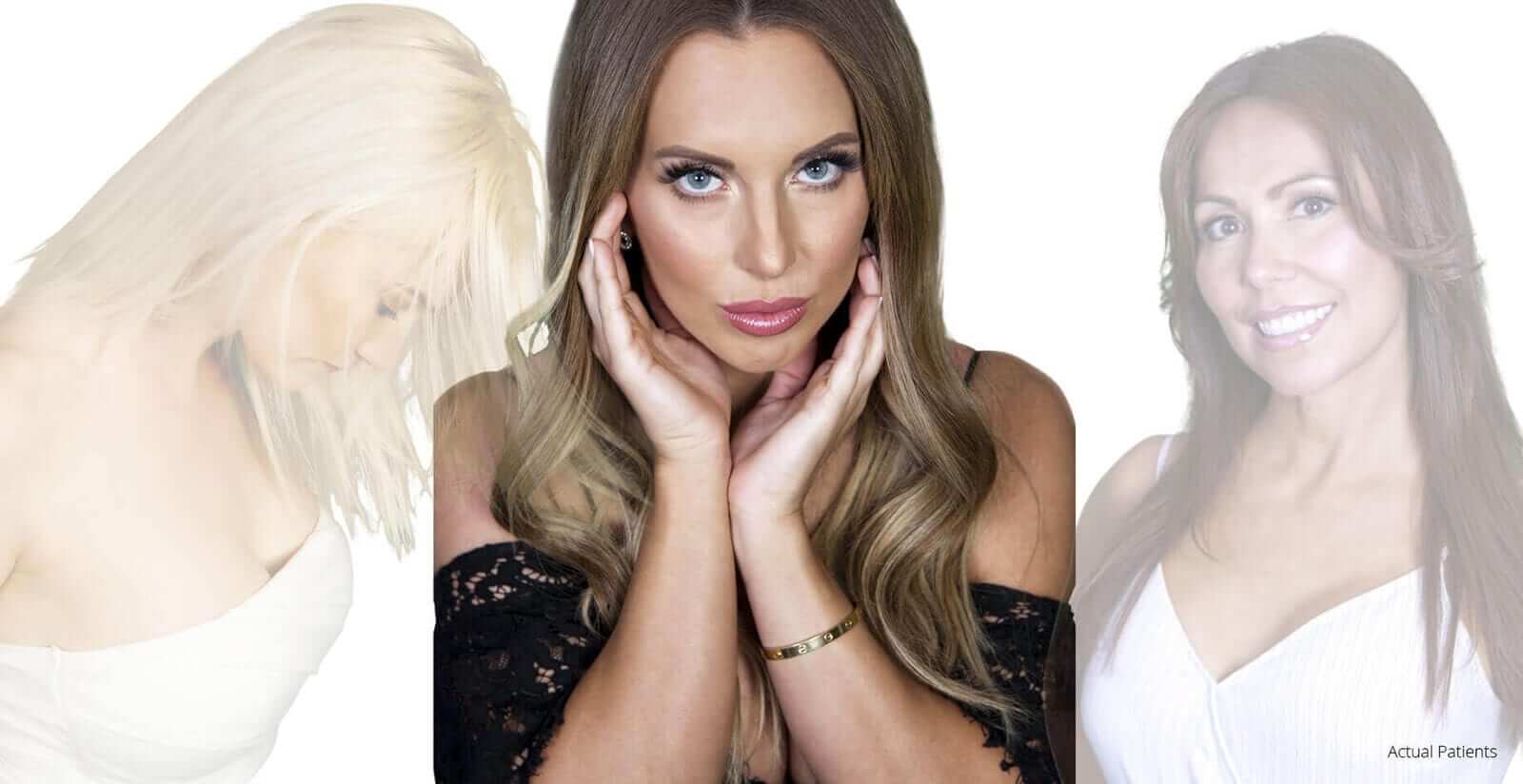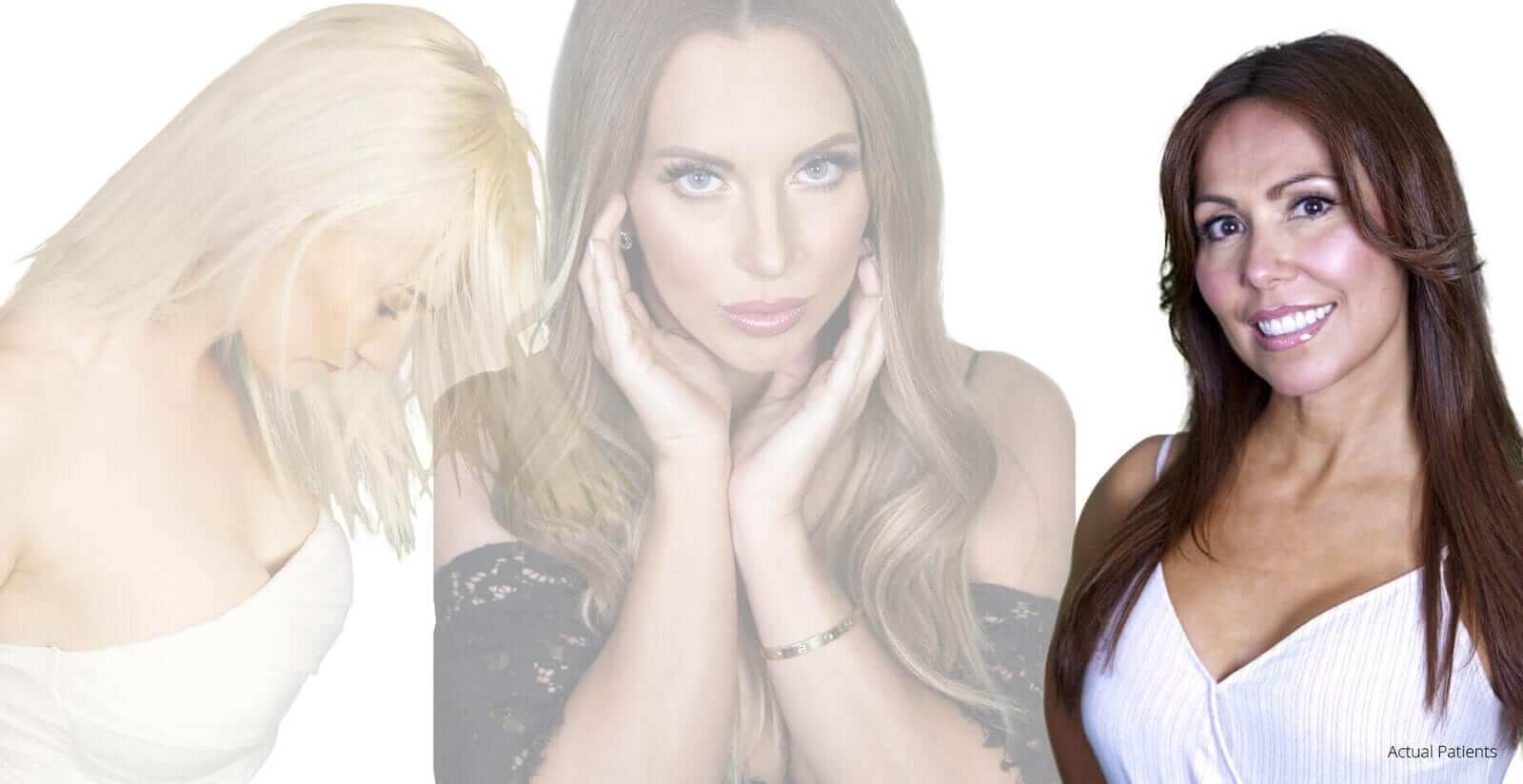 Bienvenido a Plastic Surgery Dallas
---
Como cirujano plástico certificado por la Asociación Americana de Cirujanos Plásticos por más de 20 años, entiendo que la decisión de someterse a una cirugía plástica es muy personal y puede provocar ansiedad y confusión. Mi trabajo es educar sobre las opciones disponibles, incluyendo las ventajas y desventajas, para que usted pueda tomar la decisión con la que se sienta más confortable. Si elige que realice su procedimiento, haré todo lo posible para demostrar que soy digno de su confianza.
Ronald M. Friedman, M.D.
Cirujano plástico certificado por la Junta en Plano, Texas
---
Ronald M. Friedman, M.D., ha sido constantemente votado como uno de los mejores cirujanos plásticos en Plano y Dallas, Texas. A lo largo de su carrera, ha sido un recurso experto para el contorno de los senos y el cuerpo, contribuyendo con su conocimiento a varios libros de texto, programas de televisión y conferencias internacionales. D Magazine nombró al Dr. Friedman como "Best Doctor" por 12 años consecutivos y Texas Monthly le otorgó el título de "SuperDoctor" cuatro años seguidos. Desde 1996, el Dr. Friedman ha brindado una atención constante e individualizada a todos sus pacientes. También es el fundador y director del Centro de Cirugía Plástica de West Plano, un centro quirúrgico ambulatorio acreditado a nivel nacional ubicado en el campus de Texas Health Presbyterian Hospital Plano desde 2000.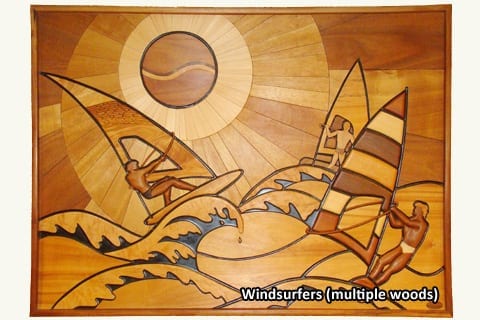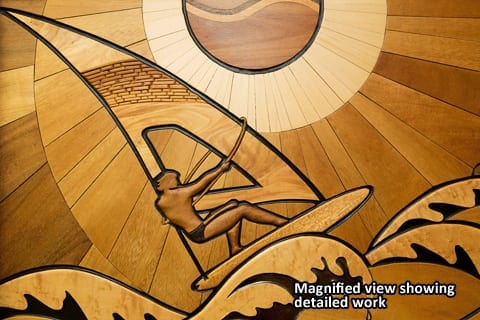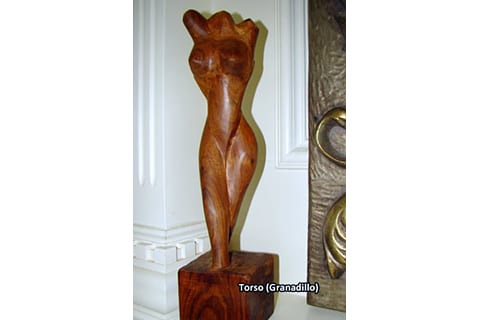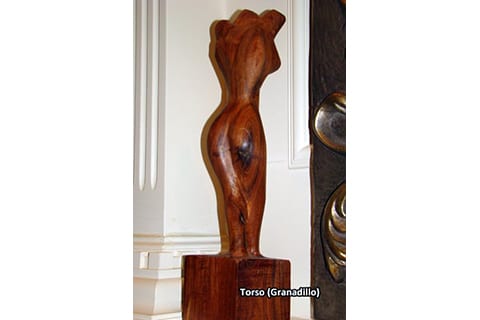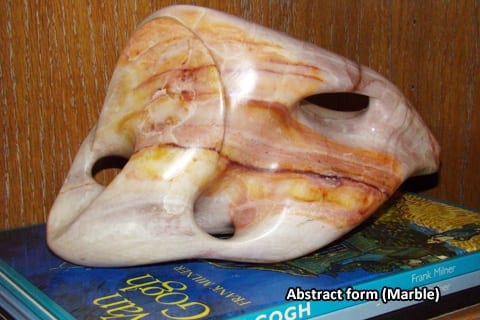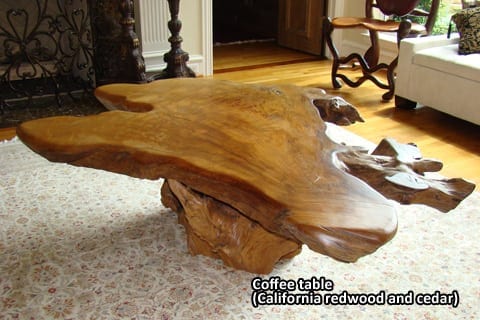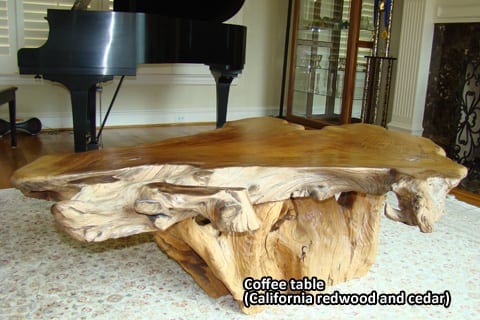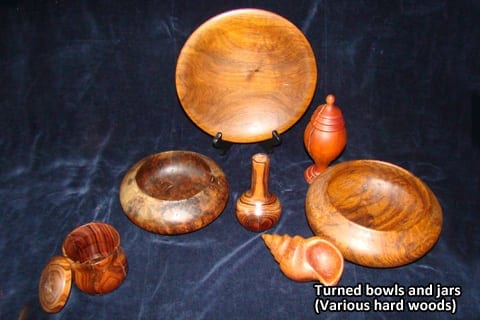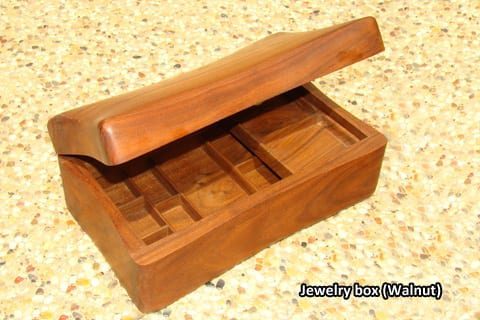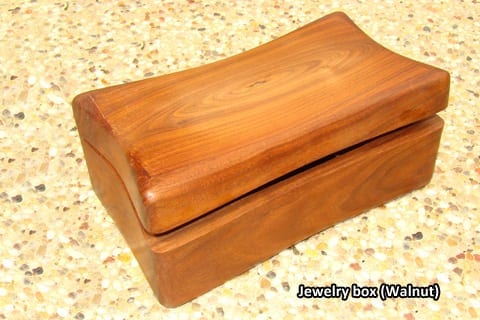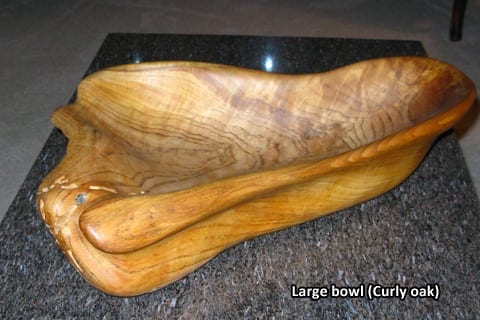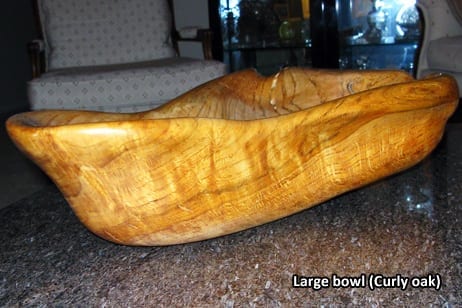 Arte
---
El Dr. Friedman ha estado esculpiendo madera y mármol durante más de tres décadas. De hecho, el Dr. Friedman es uno de los pocos cirujanos plásticos practicantes en los Estados Unidos que también es un escultor consumado. Sus obras han aparecido en galerías y forman parte de varias colecciones privadas. El ojo artístico del Dr. Friedman guía su técnica quirúrgica y juicio. Aunque muchos cirujanos se llaman a sí mismos "artistas", la habilidad artística del Dr. Friedman definitivamente habla por sí misma.
Nuestra facilidad
---
Nuestra oficina y nuestro centro de cirugía acreditado a nivel nacional están convenientemente ubicados en el Texas Health Presbyterian Hospital Plano. El Centro es la única instalación de cirugía plástica en continuidad directa con un importante hospital en West Plano. El Dr. Friedman trabaja exclusivamente con anestesiólogos médicos, en lugar de enfermeras anestesistas, para brindar a los pacientes una experiencia segura y cómoda. Además, él personalmente realiza cada paso de cada procedimiento quirúrgico, así como todos los tratamientos BOTOX® Cosmetic y Restylane®. Estamos comprometidos a ayudar a nuestros pacientes a tener un viaje quirúrgico privado y agradable en cada paso del camino para lograr sus objetivos cosméticos.

Tanya Deneve
01:35 26 Jan 23
Dr. Friedman is amazing! I had to have my 29 year old implants replaced on 12/22/22. My recovery was painless and my breast look fantastic. The staff was great!! If you're thinking about doing anything, go see Dr. Friedman. ❤️

Doris Matlock
11:31 24 Jan 23
Dr. Friedman and his staff are amazing! He makes you feel super comfortable and explains everything so well. I had breast augmentation in December and I never felt alone during recovery due to his amazing staff. I still get excited every day when I get dressed and I will always be thankful for them!

Kristian Angle
14:48 20 Jan 23
I had a breast reduction surgery 12/13/2022 and I would do this experience all over again. Dr. Friedman has one of the best and most supportive staff ever. I remember being nervous before my surgery and they were understanding and made me feel comfortable with the entire experience. I love how they remember things that you have shared about yourself. It made me feel like I was more of a friend than a patient.Dr. Friedman is one of the best plastic surgeons and I am thankful that I found him. I can tell he takes his craft very seriously and is proud of the work that he does. He makes sure to pay attention to your desire results and will tell you the truth about the outcome. I am 1 month post op and have amazing results. Overall, I strongly recommend him!!!!

erin dudley
22:21 19 Jan 23
Dr. Friedman and his staff were amazing! They made me feel very comfortable throughout the process and my results were fantastic! Dr. Friedman explained everything to me thoroughly, answered all my questions and really did a great job of giving me a realistic picture of what to expect. I can't say enough good things about Dr. Friedman, he's world class!

Helen Peroulas
21:26 19 Jan 23
I recently had breast surgery with Dr. Friedman. I am thrilled with the results and my experience. Dr. Friedman is truly a master in his profession! His expertise and attention to detail, before, during, and after the surgery made for fantastic results. And his staff is absolutely amazing! I am so thankful to Dr. Friedman and his staff!

Spencer Crews
22:47 16 Jan 23
I had an awesome experience with Dr Friedman and his team. Before my procedure I was nervous and anxious about my operation. Once I met with Dr. Friedman and his staff I knew I was in great hands. My anxiety went away and I felt so comfortable in their hands. I would highly recommend him and his team for any procedure they offer. I am extremely happy with the results of my operation and I feel so much more confident than I ever have before when it comes to my body image. He explained everything clearly and walked me through the whole procedure answering any questions I had. Kimmy who assisted in the procedure was also fantastic at keeping me comfortable and assisting dr. Friedman. 5 stars all around.

Jessica Roberts
01:46 16 Jan 23
Dr. Friedman and his staff are the absolute best!!! He made sure I had realistic expectations and knew what to expect recovery wise. He also took the extra time to make sure all of my questions were answered, he does not rush through answering questions like a lot of doctors do. Dr. Friedman's staff is also amazing. Kimmy is also always so upbeat, friendly, and helpful when we go in. The front desk staff is great also. I really appreciate the care I have received from this office and would highly recommend Dr. Friedman to anyone considering plastic surgery.

Brenda Anderson
20:23 11 Jan 23
My mom ripped her ear a few years ago and we finally got around to get it repaired. Dr.Friedman had many good reviews and photos on his websites showing his work with earlobe repair. The booking process was very easy. Dr. Friedman and his staff are very nice and explain everything thoroughly. They were very comforting and made the whole experience much better. They also had a few post op appointments and made sure her earlobe was healing properly.

Stacey Holz
14:44 11 Jan 23
SIMPLY THE BEST!!!!! Dr Friedman and every single one of his team are professional, caring, thorough and beyond exceptional. But most of all HIS work!…speaks for itself. My breast reduction and lift has been on my wishlist for 20 years and I finally did it with no regrets other than wishing I had done it sooner. I am a new woman! Thank you Dr Friedman, Jin, Kimmie and your whole staff🤍

Ana Medina
18:48 06 Jan 23
Dr. Friedman and his entire staff are absolutely the best. They are very professional, honest and super funny! Dr. Friedman is very knowledgeable, meticulous and has great bedside manners. I'm very happy with my experience. All nurses made me feel really comfortable on the day of my procedure. The operating room is impecable and being so close to a hospital made me feel 100% more comfortable.

Trisha Haggard
15:12 30 Dec 22
Dr. Friedman and his staff are extremely thorough and very professional.He explains things very detailed so you understand everything you need to know prior to committing to surgery.I highly recommend Dr.Friedman if you are considering breast augmentation or any reconstructive procedures to your breasts.My surgery was very challenging and he did an amazing job!I am so happy with my outcome!It was beyond my expectations!Dr.Friedman also has an exceptional bed side manner and is very funny.He is an extremely talented surgeon with many years of experience.Jin is my favorite nurse!Thank you Dr. Friedman and staff!5 stars!!!!

Tracy Love
19:47 16 Dec 22
Dr. Friedman and his staff are amazing. They make sure you are well informed and comfortable with the procedure. I would recommend him to anyone in need of cosmetic surgery. He has an incredible bedside manner. He is meticulous and a master at his craft. The entire staff is caring and very professional.

Emily Burns
15:21 07 Dec 22
I had a great experience with Dr.Friedman. I would definitely recommend.

Christiana McPhail
02:43 06 Dec 22
Dr. Friedman is a perfectionist and an artist. Every aspect of his treatment is done with the utmost attention to detail. He is honest and the end results are truly beautiful. The whole office makes you feel safe and supported through your whole surgery journey.

You ruined my life because your business is a scam along with its fake reviews. So thanks

The Privacy Dev
21:03 30 Nov 22
Dr Friedman brings the worlds of art and science together beautifully. He and his staff of wonderful nurses are genuine, authentic, and caring. They walked me through the entire process and eased my concerns at every turn. I am fortunate to live within an hour of the clinic, but I would have flown across the country to receive the services of this award-winning physician. My results are exactly what I was hoping for: life-changing!

Osato Ayeni
05:34 30 Nov 22
Dr. Friedman and his team of nurses were absolutely amazing. They took the best care of me for my entire stay at their facility and my post Care. The facility was very clean and very well maintained. Dr. Friedman did an amazing job, I am so impressed with his work and how professional, kind and skilled he is. The Anesthesiologist he works with, Dr. Nnamani, did an amazing job with my pain management. She was very attentive and kind and continued to check in and follow up even after my surgery. I will recommend Dr. Friedman and his team over and over again. If you want excellent results, he should be your pick.

Makaylie Teafatiller
02:21 30 Nov 22
Coming to this practice is one of the best decisions I've ever made. I've been wanting a breast reduction/lift since I was in the 6th grade. I'm now 27. I found Dr. Friedman through a google search after my husband and I moved back home to Texas when he separated from the Air Force. The photos on his gallery were the best I've seen out of the plethora of galleries I had looked through online. Once you add on the amazing reviews to that I called the next day! Dr.Friedman and his staff are absolutely amazing. Always so kind and professional. They truly make you feel like you're the only patient! The ladies in his staff are truly sensational! They always made me feel so comfortable and excited! Like I was chatting with friends! I'm so happy that I was finally able to do this for myself. It has been life altering for me. I feel so happy in my own skin. This doctor and his team have truly given me the confidence I've always been wanting.

Alexis Hurst
17:09 29 Nov 22

Brenda Dillehay
21:41 16 Nov 22
Dr. Friedman and his entire staff is absolutely amazing! Dr.Friedman is brilliant!!! Him and his staff go beyond to make sure you are comfortable and very well taken care of. Two surgeries with him so far 🙂
Cirugía cosmética
---
La producción de resultados personalizados que complementen las características naturales de un paciente requiere un sentido innato del arte y la artesanía. El Dr. Friedman se especializa en cirugía de senos (aumento, reducción, levantamientos, procedimientos de pezones, cirugía de revisión de senos), contorno corporal (liposucción, mini y abdominoplastia completa, maquillaje de mamá, contorno corporal después de la pérdida de peso) y cirugía estética facial. Tiene una reputación bien merecida por su dedicación, atención al detalle y resultados de apariencia natural.
Procedimientos no quirurgicos
---
El Dr. Friedman no solo realiza cada parte de cada procedimiento quirúrgico, también realiza personalmente cada inyección de Botox, Dysport, Restylane, Juvederm y Voluma, y ​​ha realizado más de 10,000 de estos. Los pacientes del Dr. Friedman se benefician de su amplia experiencia, conocimiento de anatomía facial y experiencia artística como escultor.