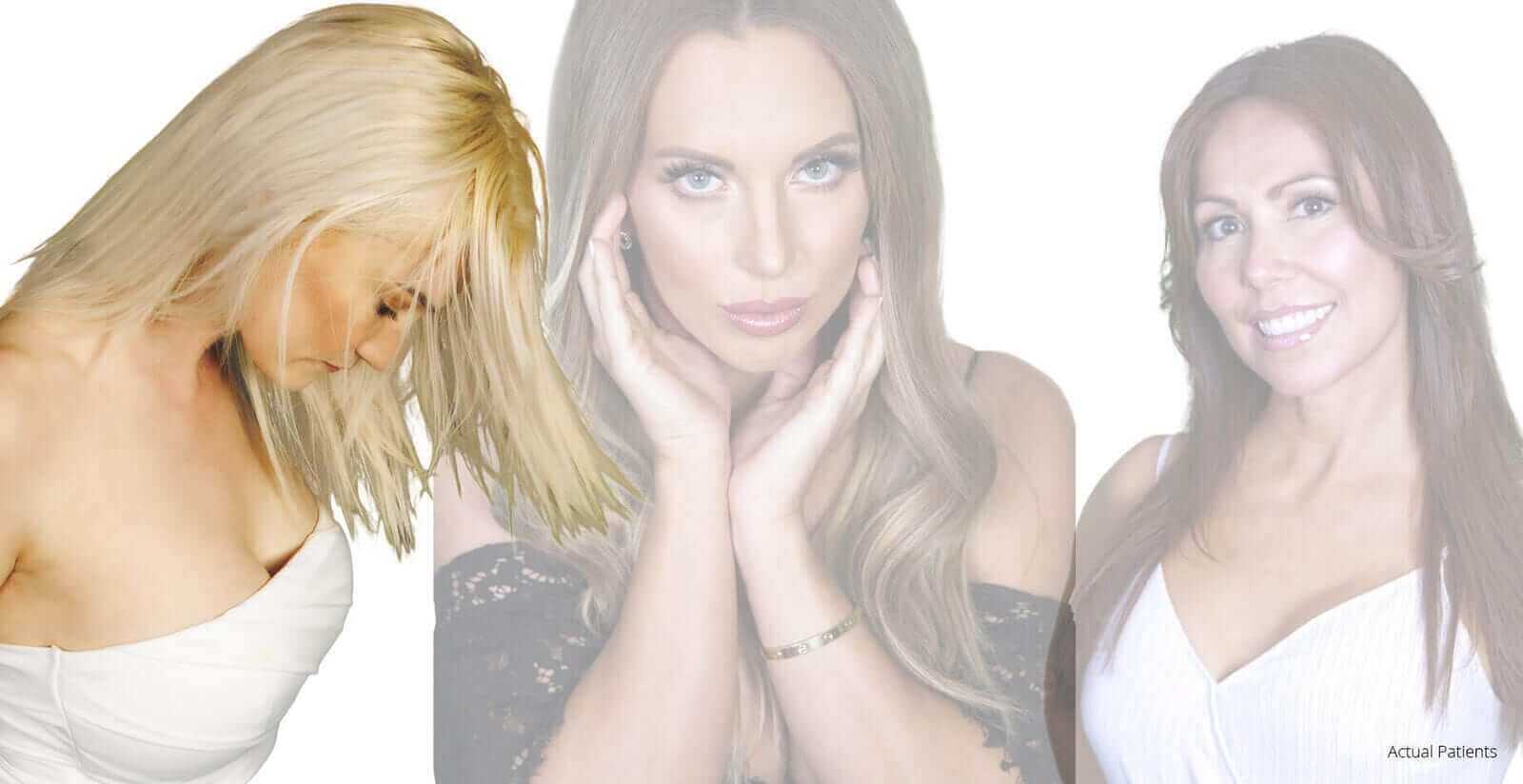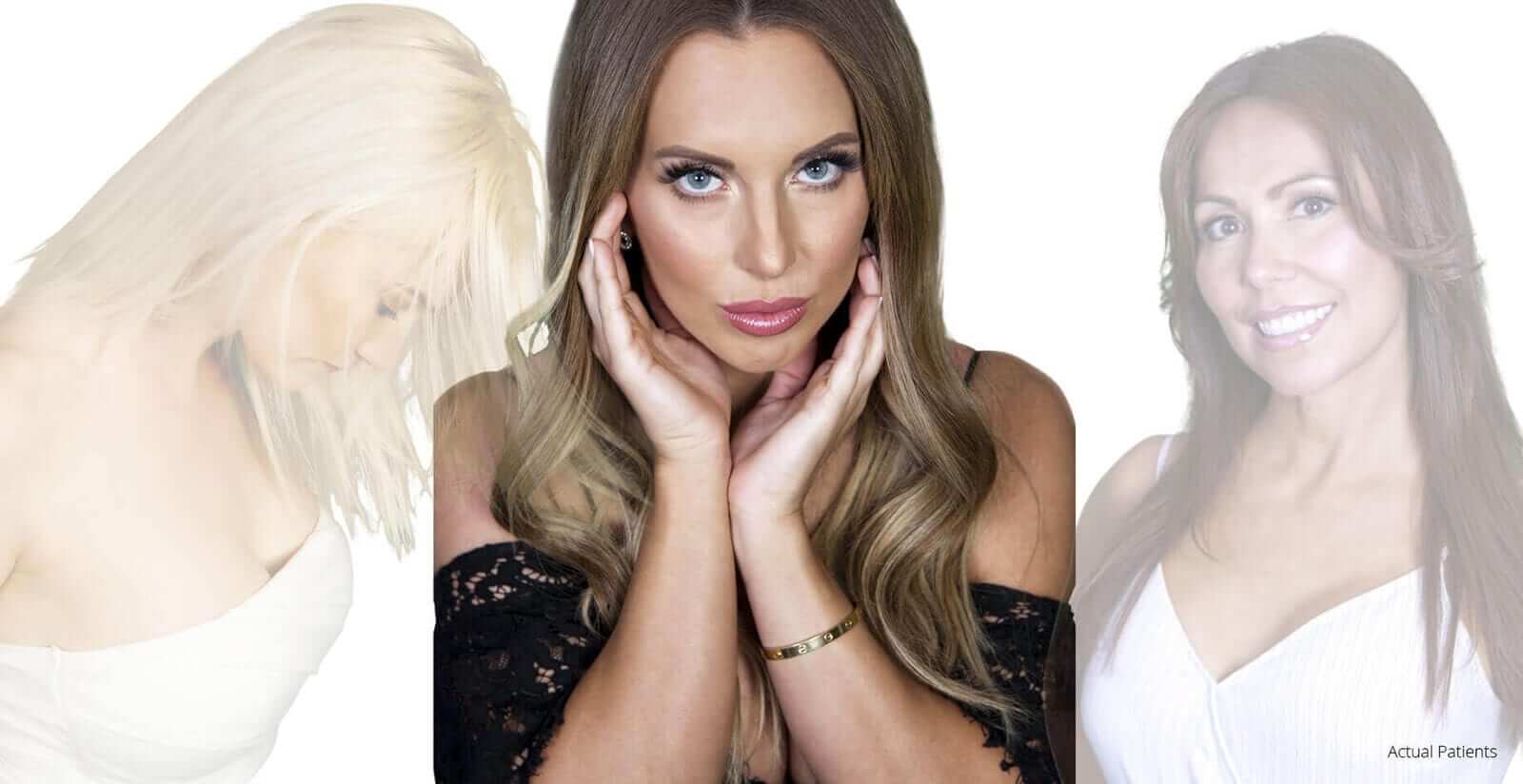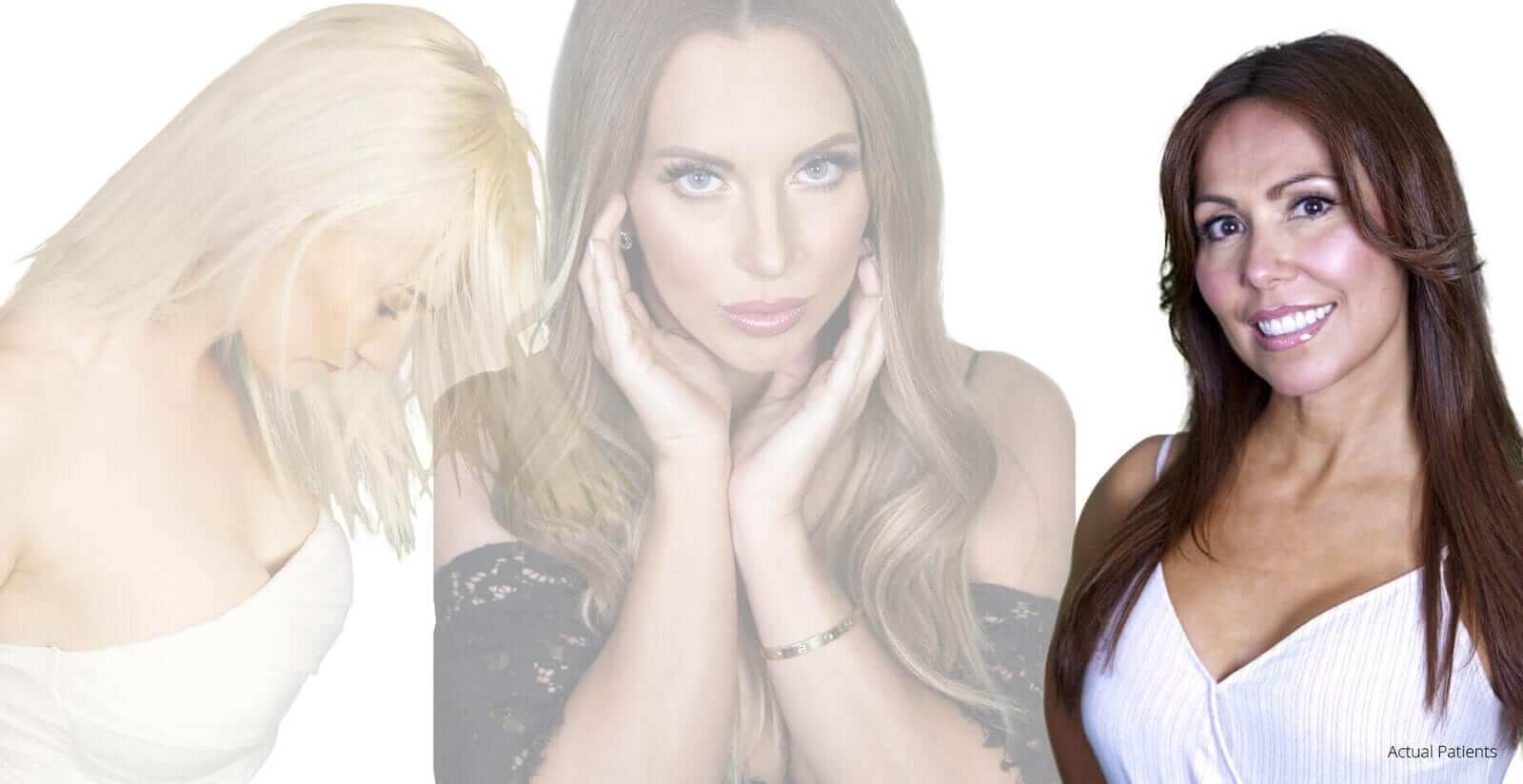 Welcome to Plastic Surgery Dallas
---
As a board-certified plastic surgeon for well over 20 years, I understand that the decision to undergo plastic surgery is deeply personal and can provoke anxiety and confusion. My job is to educate and empower you with the available options and their advantages and disadvantages, so that you can make the choice with which you feel most comfortable. If you choose to have me perform your procedure, I will do my very best to prove worthy of your trust.
Ronald M. Friedman, M.D.
About Dr. Friedman
---
Ronald M. Friedman is among the most experienced and respected plastic surgeons in Plano and north Dallas, Texas. He has contributed to multiple plastic surgery journals and textbooks, has been interviewed on television and radio, and has lectured nationally and internationally. D Magazine has named Dr. Friedman a Best Doctor 12 times, and Texas Monthly named him a SuperDoctor for four consecutive years. Dr. Friedman is the former Chief of Plastic Surgery at Parkland Memorial Hospital; he is also the Founder and Director of the West Plano Plastic Surgery Center, a nationally accredited surgery located on the campus of Texas Health Presbyterian Hospital of Plano since 2000. His knowledge, honesty, and sense of humor will put you at ease.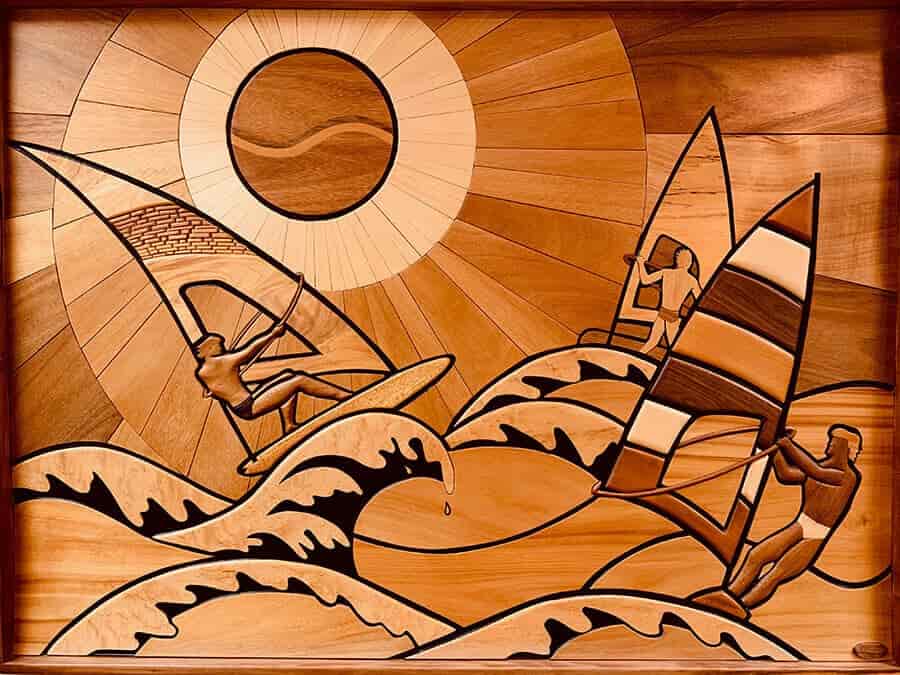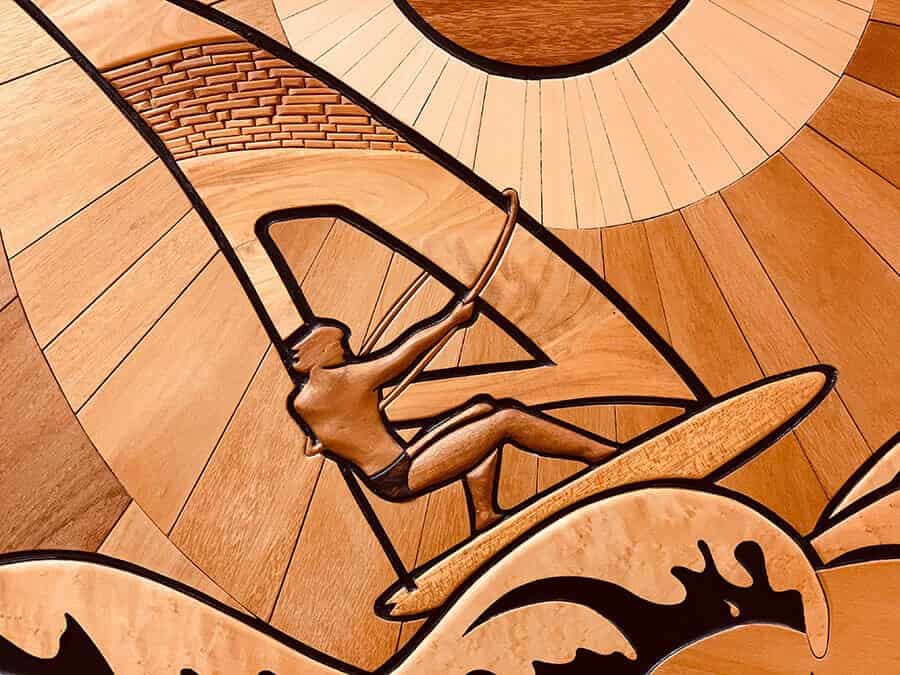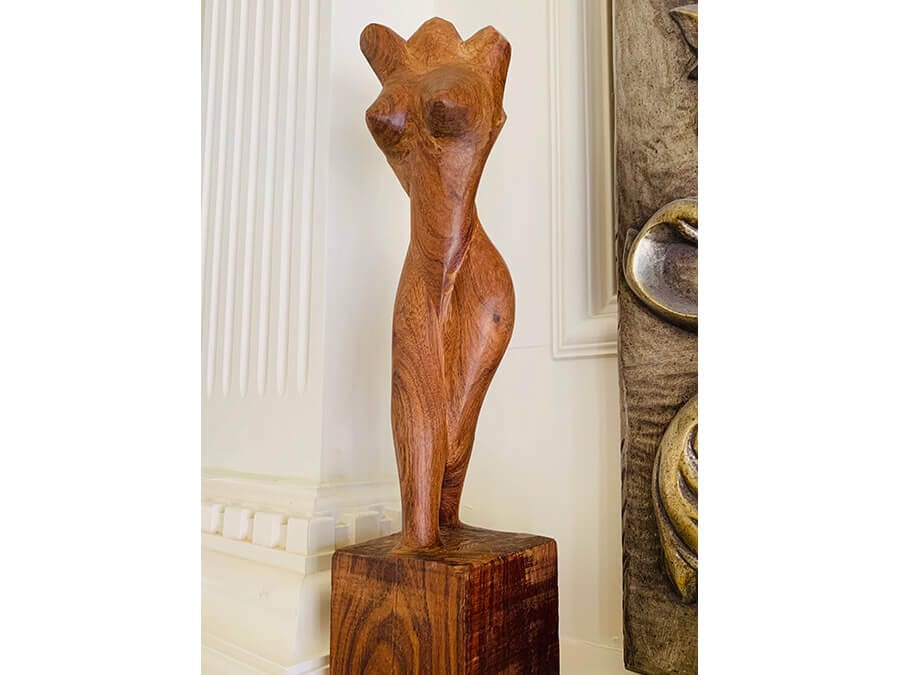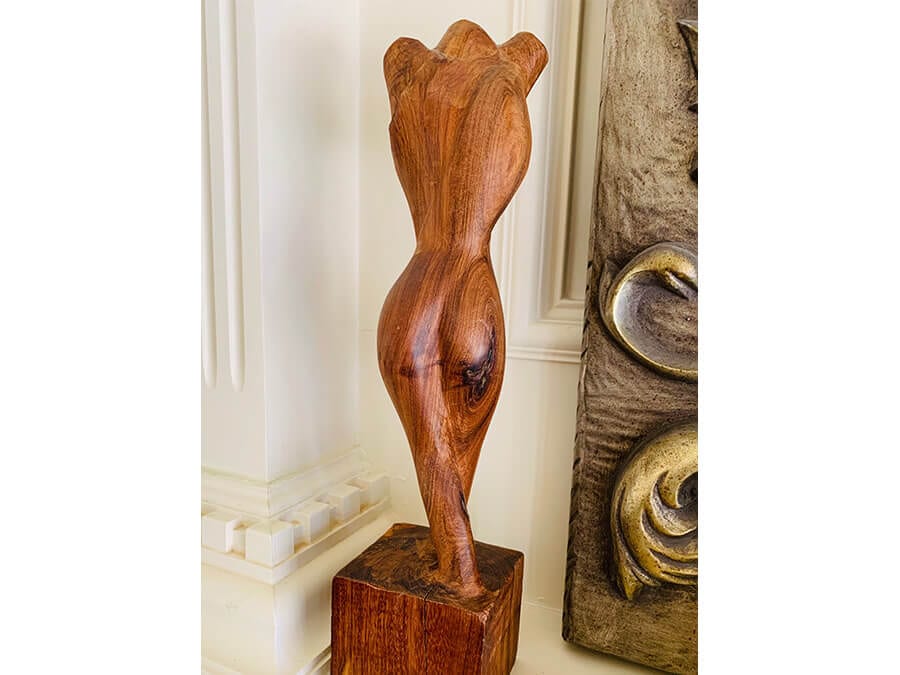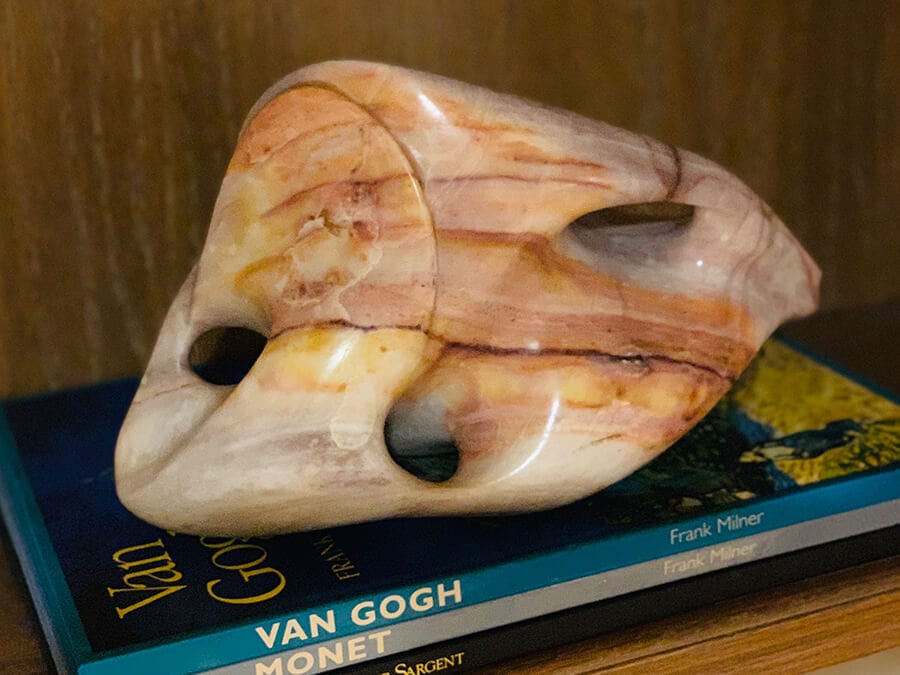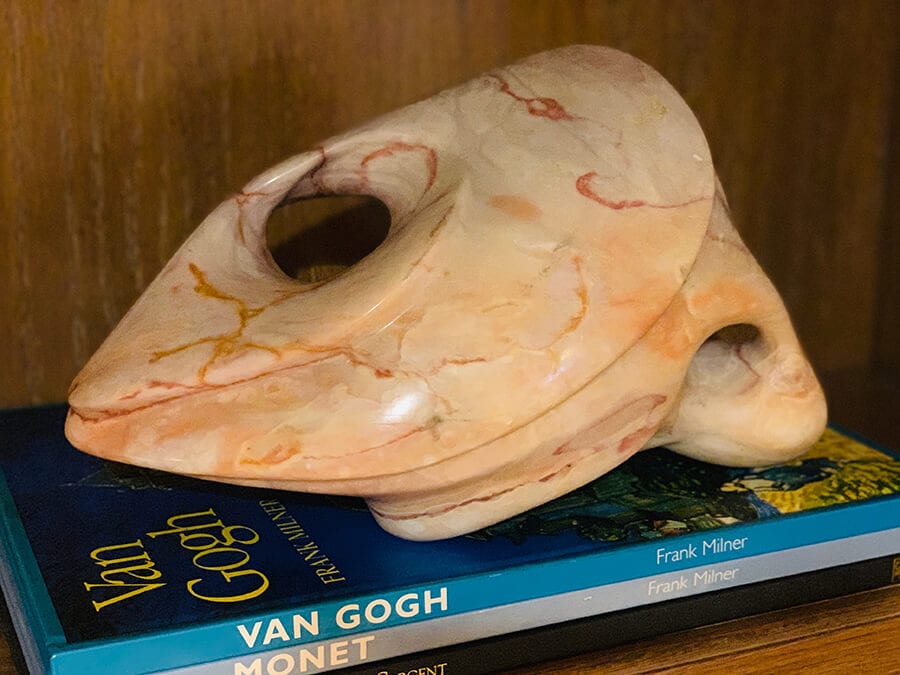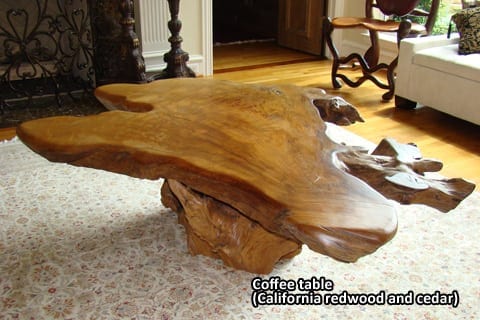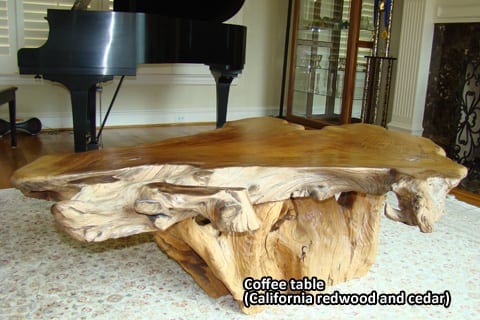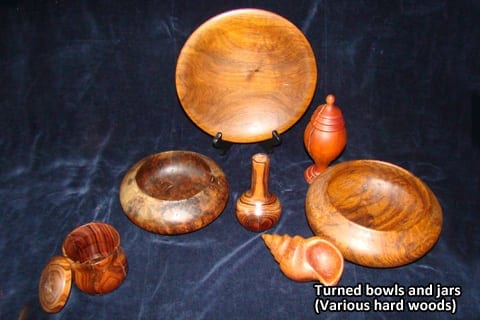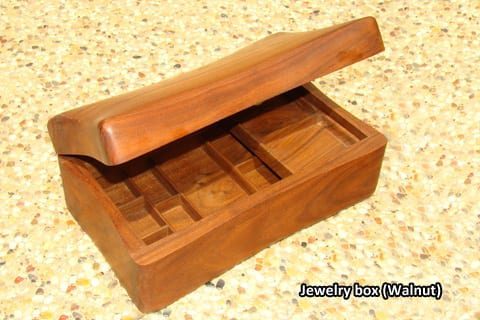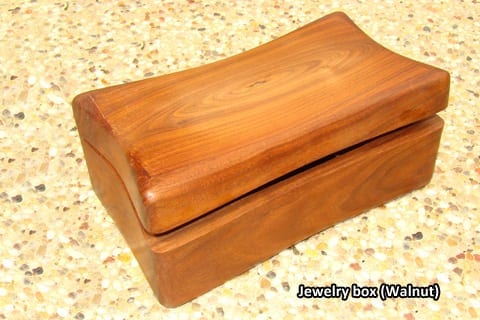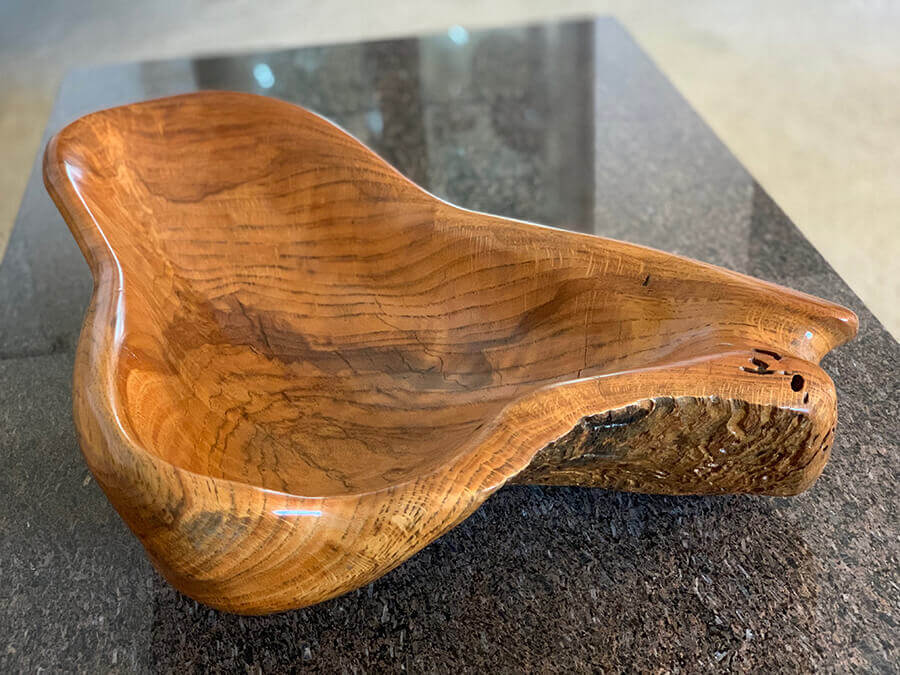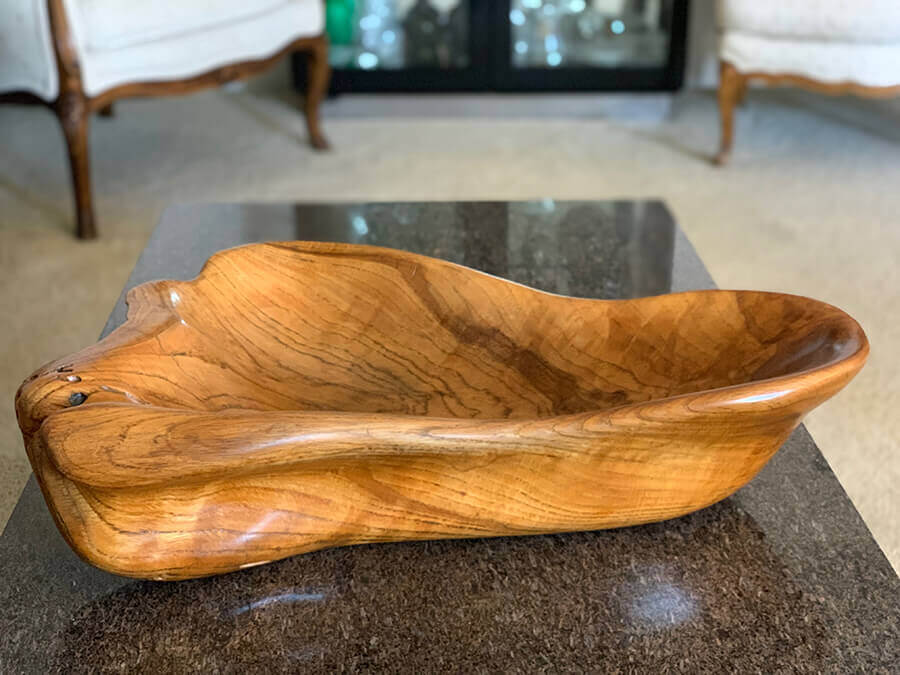 Artistry
---
Dr. Friedman has been sculpting wood and marble for over three decades. In fact, Dr. Friedman is one of the few practicing plastic surgeons in the United States who is also an accomplished sculptor. His works have been featured in galleries and are part of several private collections. Dr. Friedman's artistic eye guides his surgical technique and judgment. Although many surgeons call themselves "artists," Dr. Friedman's artistic ability definitely speaks for itself.
Our Facility
---
Directed by Dr. Friedman for over 20 years, The West Plano Plastic Surgery Center is an outpatient plastic surgery center dedicated exclusively to the care of cosmetic surgery patients. Every step of every procedure is performed by Dr. Friedman. Only physician anesthesiologists (not nurse anesthetists) provide for every patient's comfort and safety. Only registered nurses (not LVNs or LPNs) perform all preoperative and postoperative care. Our surgery center is not located in a strip mall. Instead, we are connected directly to Texas Health Presbyterian Hospital of Plano.
If you are looking for a plastic surgeon you can trust, Dr. Friedman is your guy. He is funny and calm, and is a gifted artist - which is a bonus for his patients, because he pays attention to detail. He listened to all of my questions, and he patiently and clearly explained my options. He did not push any services at all, he gave me the information I needed and I felt no pressure to book a procedure. Every appointment is with him personally, one on one. He continues to be patient on follow-up visits, guiding me through post surgery steps to get the best possible results. I also love his staff, every person there is competent, warm and kind. I have only good things to say about Dr. Friedman, his office staff and my own experience, I would recommend them to everyone.

Constance S
23:31 11 Feb 20
Dr. Friedman is amazing! I did tons of research and no one in my opinion comes close. I had a procedure done by another doctor almost 10 yrs ago that was okay not what I was hoping for. Dr. Friedman is the best hands down. I appreciate the fact that he actually listens to what you want, gives his honest opinion and tells you the honest truth. He doesn't try to sell you anything and treats you like a person not a paycheck. His work is excellent and his staff are so sweet. I had a full mommy make over and I could not be happier with the results. They all go above and beyond.

I've been considering a breast reduction and lift for several years due to years of chronic neck and shoulder pain. I was hesitant in having such an invasive type of surgery but I did a lot of research on line and spoke to others about this type of procedure. I was recommended to Dr. Friedman by a friend and it turns out their recommendation was one of the best ones I've received yet.Dr. Friedman not only was very professional in his appearance but even more professional in his knowledge and expertise with this type of procedure. He's quite comical in his dry humor that I really like and a really nice and courteous doctor but yet caring about you, not only as his patient but also as a person.His staff was A+ in my book and I felt like they were all my friends every visit I made to the office. They were even nice to my scruffy husband. LOL! Before the procedure and post procedure, they took good care of me and even post surgery and during my recovery where I had some minor issues Dr. Friedman and his staff were so concerned about every single thing that I was dealing with.I will definitely consider Dr. Friedman as my go to surgeon for any future endeavors I decide are the right things for me. I also recommend Dr. Friedman to anyone who would like to make improvements of any kind.Thank you all for being amazing everyday!!!Grace Daniel

Grace Daniel
13:31 06 Feb 20
I can't say enough about how much I love this place! Dr. Friedman is so nice and very professional. He takes his time listening to what you want and then works his magic. I would recommend him to anyone that is wanting, botox, fillers, implants, he does it all and the results are amazing. His entire staff is awesome, so friendly, caring and professional. Definitely a Class A place!

This is my second surgery with Dr Ronald M. Friedman I did my first surgery on 2007 as soon as I arrived to the office I knew that was the right place . The personal was so nice and professional they did answer all my questions . I did my beast augmentation so happy with the results. ten years later time to replace my implants so I did not think twice to go again with Dr Friedman I am so so happy with my new implants thank you so much Dr and thank you to all the personal that work there to be always friendly and kind.

Gabriela Mendez
00:48 21 Jan 20
I got my surgery about seven months ago and it completely changed my life. My back and neck pain are mostly gone, and I am much more confident than I was beforehand. Dr. Friedman did an amazing job, and his staff is composed of kindhearted, caring people who made this whole process much easier. Thank you!

Becca Herschberg
22:25 20 Jan 20
Dr. Friedman is a miracle worker! he turned my gross torn onion ring ear (gauged to an inch and a quarter and tore) into a beautiful masterpiece and i am forever thankful to him! I have two beautiful petite earlobes now. His staff is so fun as well! They kept me calm, held my hand and told jokes throughout the procedure despite my anxiety regaurding the procedure! It was the best investment because he is literally the best doctor and great at what he does! It is a beautiful office as well with calming artwork and very clean ! Please see him if you need any work he will change your life!

Courtney Stanley
22:21 19 Jan 20
Dr. Friedman is highly skilled and in my personal experience, he was very knowledgeable in his procedures and made sure that everything went smoothly in terms of post-surgery healing. He is One of, if not the best, doctor I've ever had the opportunity of going to.5/5 stars, would highly recommend to anyone in need of an amazing reconstruction/cosmetic plastic surgeon.

I love my botox, it lasts so long!

Undergoing a breast lift and augmentation has been something I wanted to do for years and I conducted a lot of research and met with over a dozen doctors before making my selection. And when the time came, I selected Dr. Friedman not just because of his expertise, experience and great reviews, but also because of his genuine care for me as a patient, his patience in answering questions and how him and his staff made me feel like I am in the best possible hands. That feeling you get when you know "it's the one"! The staff is incredible also. Available. Attentive. Considerate. The facility is great, and the fact that the office is located inside the hospital gave me personally peace of mind also. Post surgery support has been great too. Always available and very accommodating. As someone who does not like to go through any medical procedure, I now trust Dr. Friedman and his staff with no doubt. He is my choice and my recommendation to anyone who needs any cosmetic procedure done!

2125 Gloves
19:11 10 Dec 19
It's hard to find the words to praise Dr. Friedman highly enough. He worked nothing short of a miracle on my poor, pendulous 45 year-old-breasts and transformed them into perky, teenage ones! I would never have believed such a result was possible until I saw it for myself. He is meticulous, precise and takes his time to achieve the best outcome possible. The guy is a true artist. He exceeded my expectations in every respect, including the look of my scars which are incredibly fine, even at a couple months post-op. Dr. Friedman, Jin and their team were second-to-none throughout. Nothing was too much trouble. I truly felt they cared for me like they would a family member or close friend. They listened to my goals as though they had all the time in the world and responded to my questions immediately. My recovery has been uneventful and smooth. It's no exaggeration to say that Dr. Friedman has changed my life. I feel younger and lighter, my posture is improved and shirts and sweaters look so much better. To my great surprise, I'm looking forward to bikini season for the first time ever!

Dr. Friedman is not just a surgeon he is an artist. His skill and ability to sculpt and shape your body is like no other surgeon out there. I cannot express enough how positive my experience with Dr. Friedman & his entire office was. I had a breast reduction, tummy tuck with muscle reconstruction and liposuction. I selected Dr. Friedman as my surgeon and traveled nine hours for him and his office because he is the absolute best. He created stunning natural beauty and breathtaking curves for me and I am so incredibly grateful. Jin's warmth and support was extraordinary. She and the staff walked me through every step of the way and ended up feeling like family. This experience been amazing but my results are life changing.

Tiffany Reyes
09:57 03 Dec 19
This has been my best experience with BOTOX. I felt my face needed some kind of rejuvenation and the magic was done by Dr. Friedman!! The best part was when people started noticing almost immediately, I started getting lots of compliments and that made me smile . I highly recommend him. The best part is that Dr. Friedman himself injects the BOTOX and the results were absolutely amazing!

veronica avelino
06:19 11 Nov 19

Angela Garcia
20:24 05 Nov 19
Dr Friedman was recommended to me by a friend few years ago. I had seen his excellent work and knew if I ever need a plastic surgeon I would go to him. This summer I had mommy makeover done with him. I don't even live in dallas but I wanted to make sure he will do my procedure. I can't say enough of how great the staff are and how happy I have been with the results. He is a perfectionist and a true artist. I have been beyond satisfied with the service and the work which was done on me. It has been 3 months since my surgery and they have been so patient and kind to answer all my questions to this day. Thank you! I will keep on recommending him to all my friends and family.

Bita R. A.
20:10 11 Oct 19
The entire team at Dr.Friedman's office is incredible. He did a tummy tuck and liposuction for me and I could not be happier with my results. Dr. Friedman makes every patient his masterpiece and his staff makes every patient a friend. I had additional concerns with blood clotting prior to my surgery and the anesthesiologist called me multiple times to discuss my condition and her plan for me. They made me feel completely at ease! If you want a top notch doctor and incredible care, this is where you need to go. You will not be disappointed!

Hiring Manager
16:29 23 Sep 19
The absolute best! After my thorough consultation with Dr. Friedman for a tummy tuck and lipo, I immediately knew he was the surgeon I would choose. He was friendly, informative, and answered every question I asked without interrupting once. I scheduled my surgery that same afternoon. Dr. Friedman and his staff are exceptional and extremely professional. They made me feel welcome and provided excellent care. Jin is a sweetheart and will make you feel like you're chatting with a friend. And as for my surgery… well the results are AMAZING! After losing 90 lbs, I wanted to be contoured and have all of my excess skin removed. I feel so much more confident in my body now, and Dr. Friedman exceeded all my expectations! I also had submental liposuction done, which I highly recommend. I now have a waist and a jawline, and I couldn't be happier! I definitely intend on going to Dr. Friedman for the rest of my plastic surgeries. If you're looking for a surgeon who has expertise and truly cares about his patients and their needs, look no further!

From a tummy tuck to lip injections, the experiences with Dr. Friedman's office are beyond compare. A professional, caring, and compassionate staff goes the second mile to make visits comfortable and pleasant, ensuring every need is met. But it's Dr. Friedman's years of experience and mastery of his craft that puts your mind at ease. And when other doctors admire his "work" on you, it really confirms you made the right choice in plastic surgeons. He is truly an artist. One with his patient's best interest at heart.

Susie Haines
17:38 02 Sep 19
I have been visiting Dr. Friedman for about 5 years. It's known that he is an outstanding plastic surgeon, but I visit him for nonsurgical skin rejuvenation (injectables). I know you can get BOTOX (and fillers for that matter) anywhere, but I would never trust my face with just anyone. As a seasoned plastic surgeon, Dr. Friedman truly understands the underlying anatomy of the face and where to place the medication so that you get a natural, lasting result. He takes the time to assess your skin, discuss your goals, and ultimately becomes a big part of your "aging gracefully" journey. I LOVE his staff too. They are personable and super accommodating!!

kristy theis
18:05 30 Aug 19
Dr. Friedman did my lift 10 years ago and did a excellent job. Very professional and his staff was wonderful. So, I had no worries when my daughter went to him for a breast reduction and lift this summer. Dr. Friedman's wife ( who is very kind) was one of the nurses in the operating room with my daughter and she made her feel comfortable before and after the surgery. I would recommend Dr. Friedman to anyone. He truly is the best. My daughter looks great and feels great. Thank you, Dr. Friedman and Staff

Cosmetic Surgery
---
Producing customized results that complement a patient's natural features requires an innate sense of artistry and craftsmanship. Dr. Friedman specializes in breast surgery (augmentation, reduction, lifts, nipple procedures, revision breast surgery), body contouring (liposuction, mini and full tummy tuck, mommy makeover, body contouring following weight loss), and facial cosmetic surgery. He has a well-earned reputation for dedication, attention to detail, and natural-appearing results.
Non-Surgical Procedures
---
Not only does Dr. Friedman perform every part of every surgical procedure, he also personally performs every Botox, Dysport, Restylane, Juvederm, and Voluma injection, and he has performed over 10,000 of these. Dr. Friedman's patients benefit from his extensive experience, knowledge of facial anatomy, and artistic background as a sculptor.