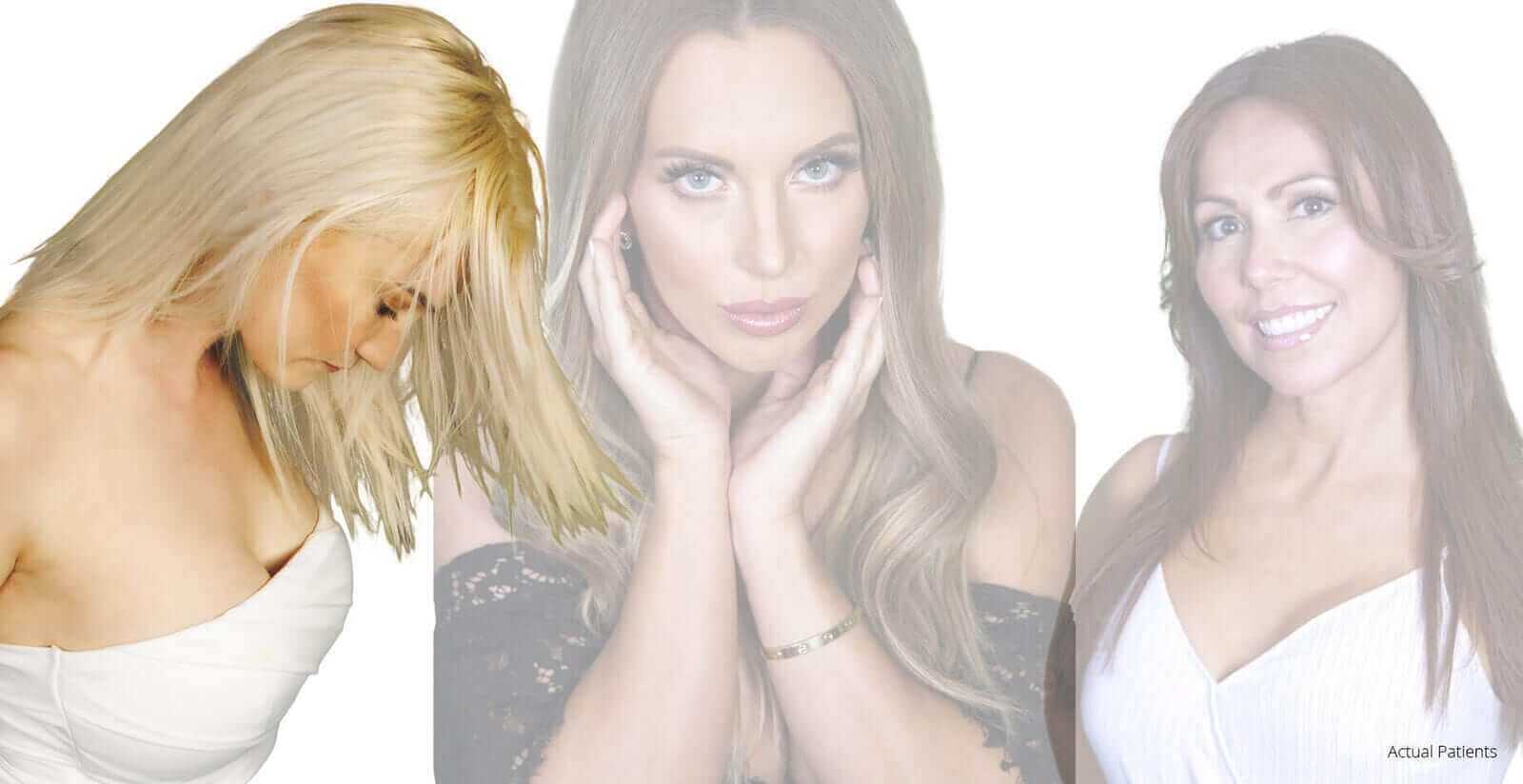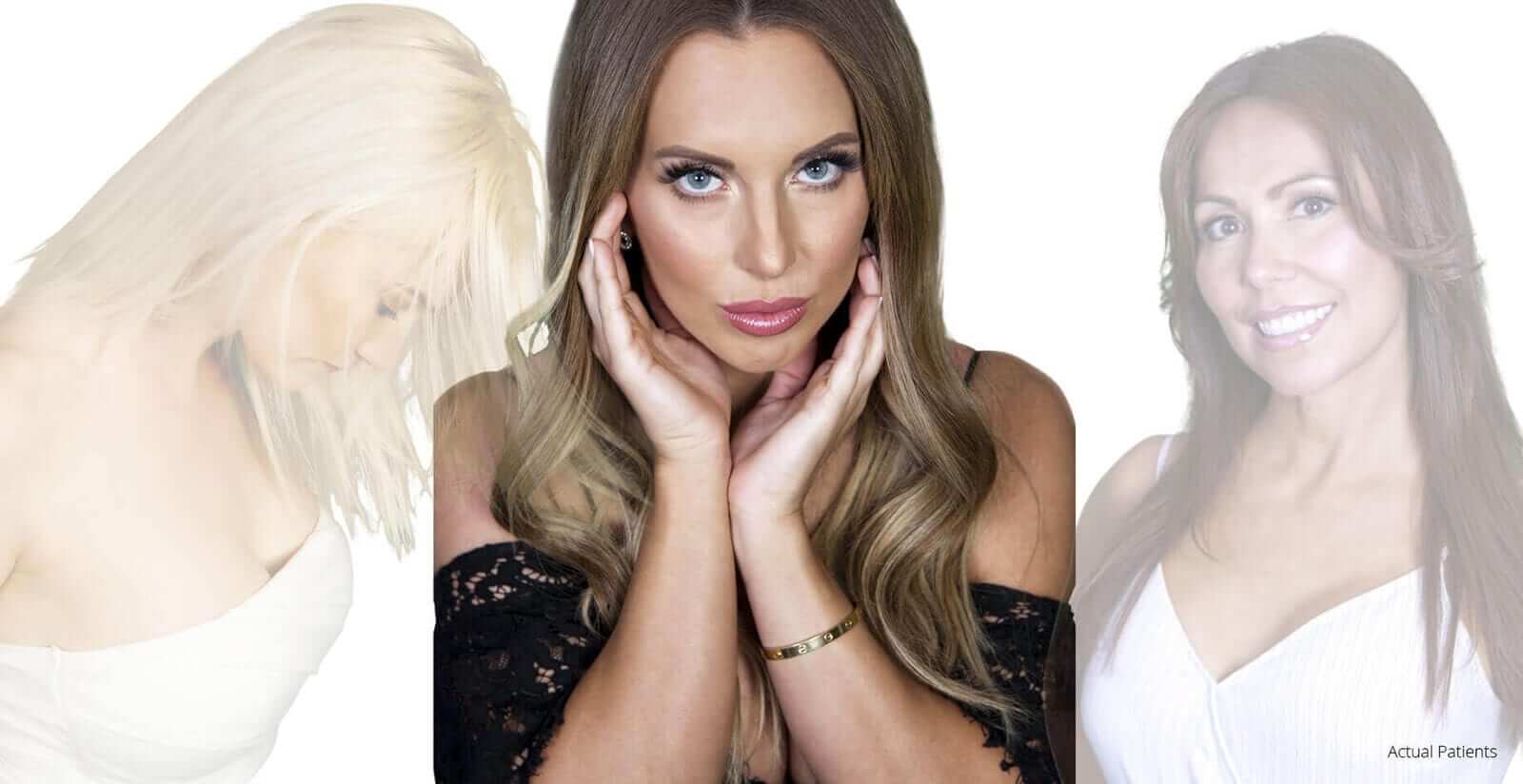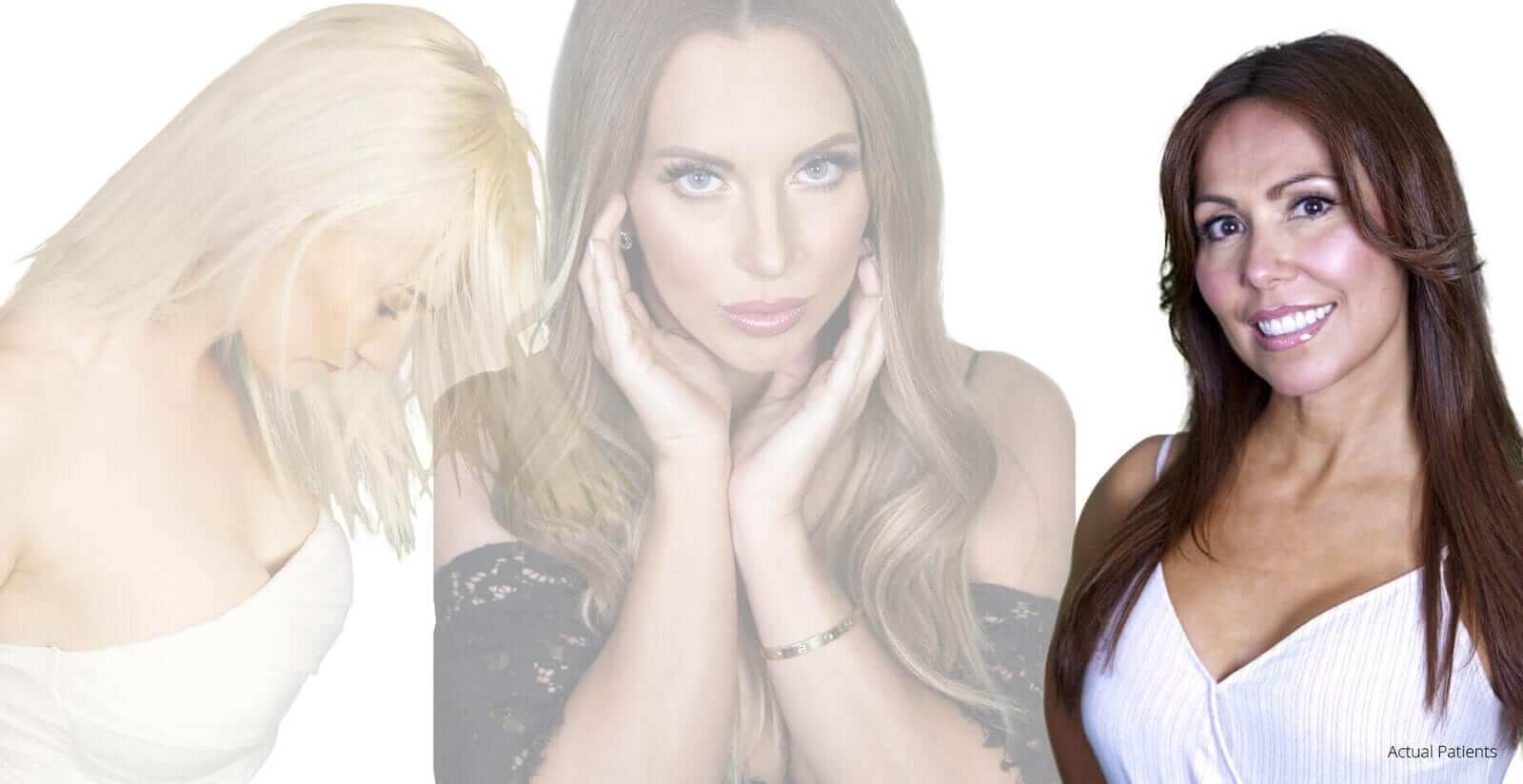 Welcome to Plastic Surgery Dallas
---
As a board-certified plastic surgeon for well over 20 years, I understand that the decision to undergo plastic surgery is deeply personal and can provoke anxiety and confusion. My job is to educate and empower you with the available options and their advantages and disadvantages, so that you can make the choice with which you feel most comfortable. If you choose to have me perform your procedure, I will do my very best to prove worthy of your trust.
Ronald M. Friedman, M.D.
About Dr. Friedman
---
Ronald M. Friedman is among the most experienced and respected plastic surgeons in Plano and north Dallas, Texas. He has contributed to multiple plastic surgery journals and textbooks, has been interviewed on television and radio, and has lectured nationally and internationally. D Magazine has named Dr. Friedman a Best Doctor 12 times, and Texas Monthly named him a SuperDoctor for four consecutive years. Dr. Friedman is the former Chief of Plastic Surgery at Parkland Memorial Hospital; he is also the Founder and Director of the West Plano Plastic Surgery Center, a nationally accredited surgery located on the campus of Texas Health Presbyterian Hospital of Plano since 2000. His knowledge, honesty, and sense of humor will put you at ease.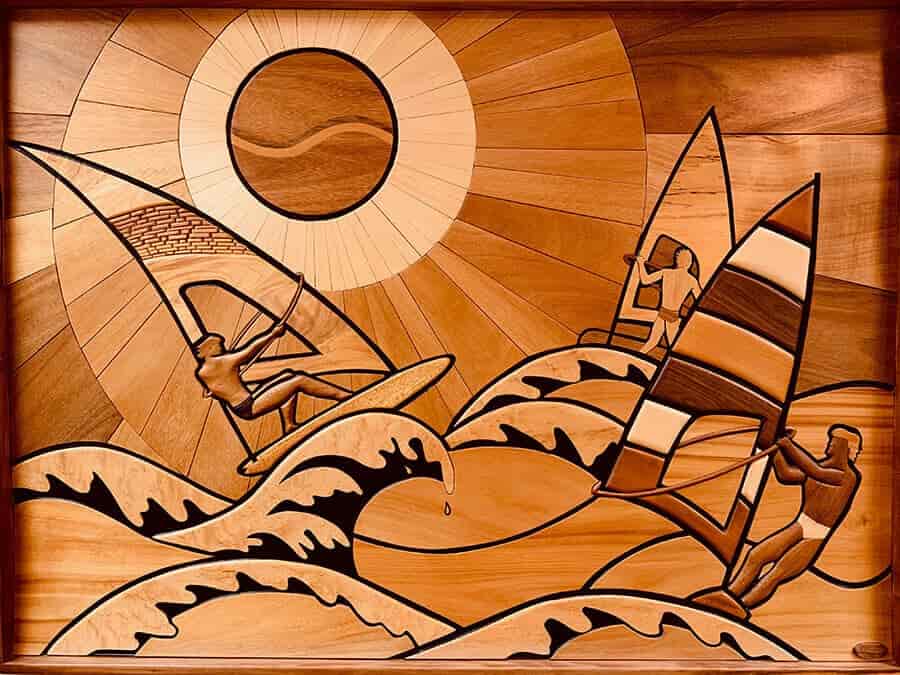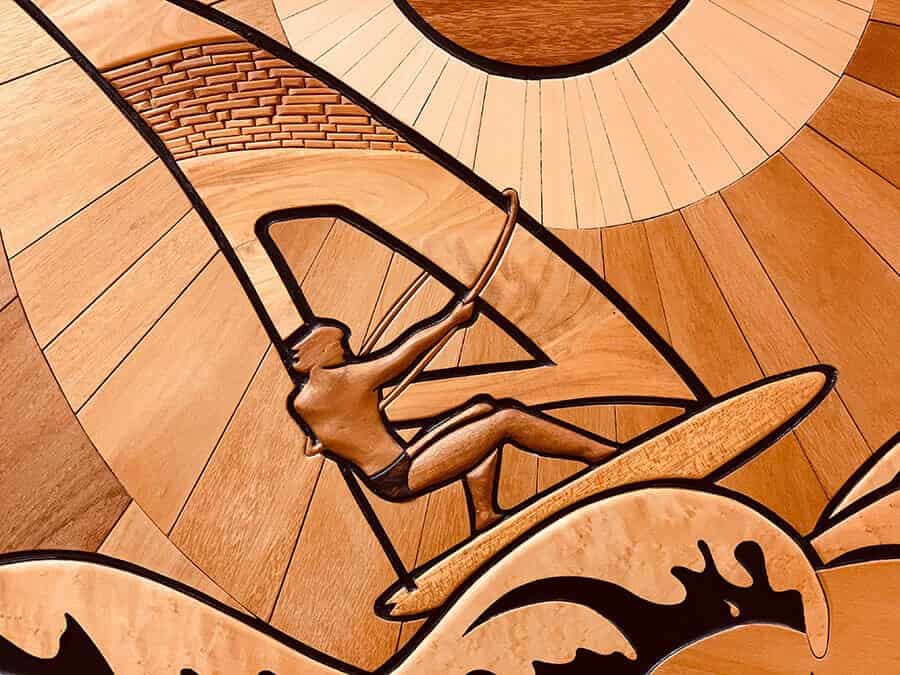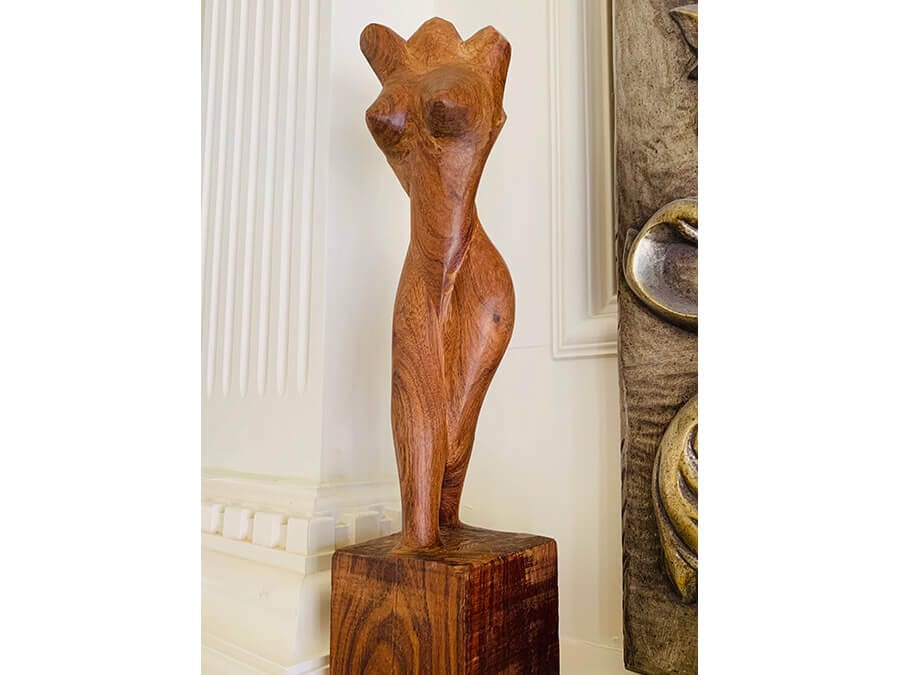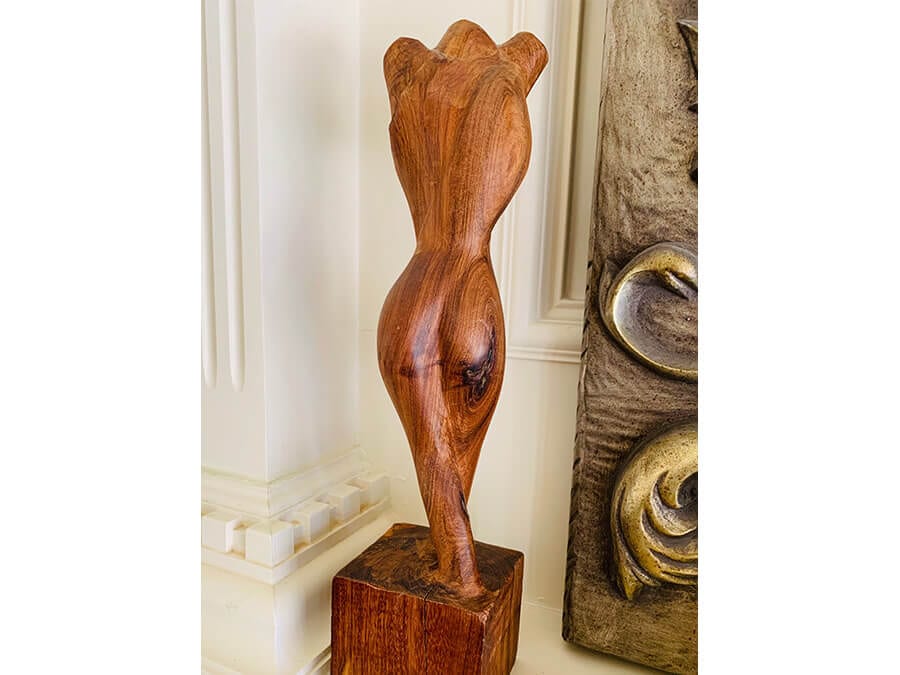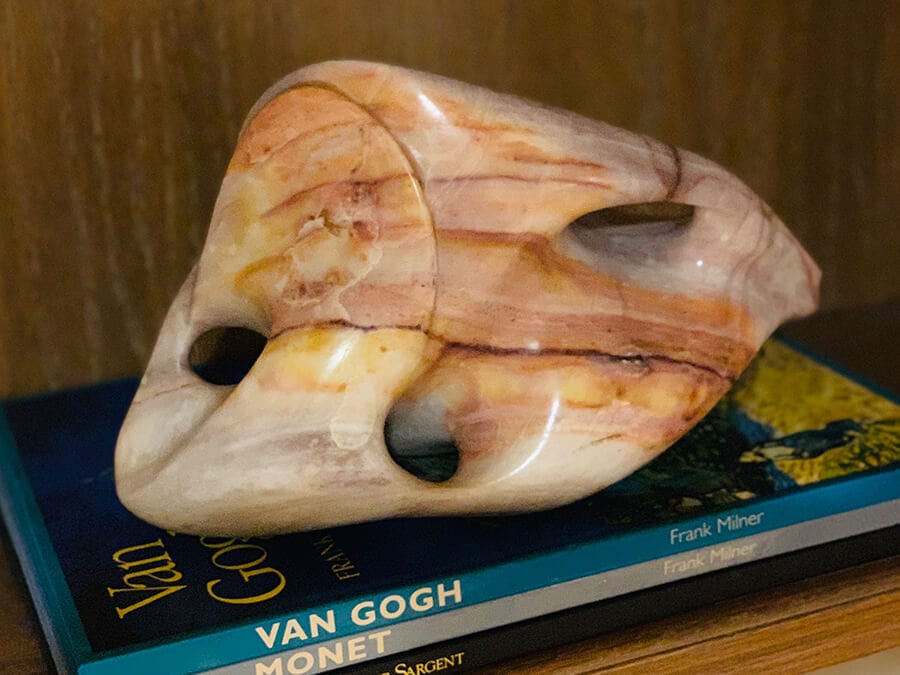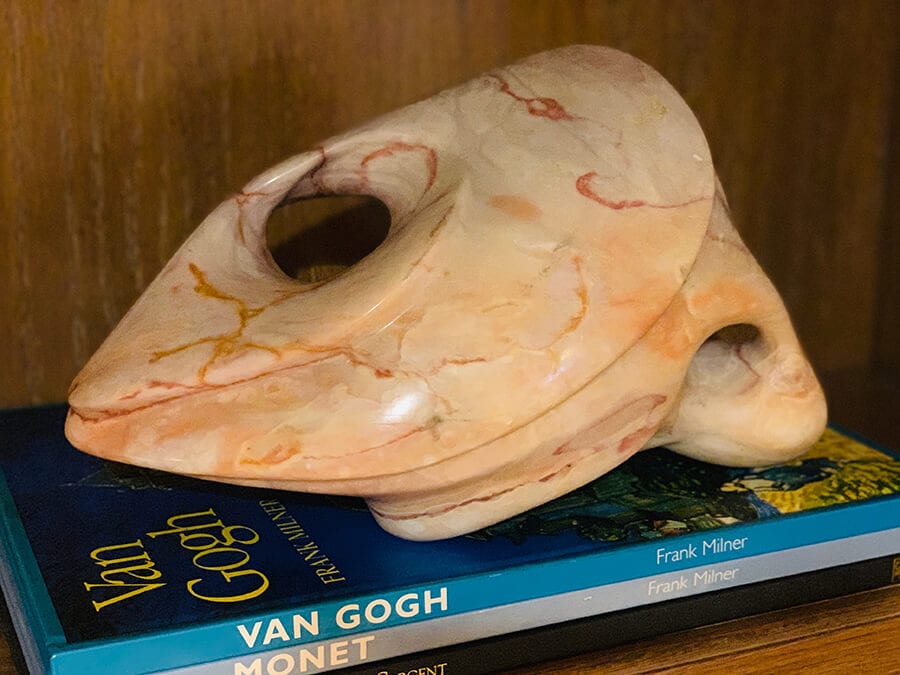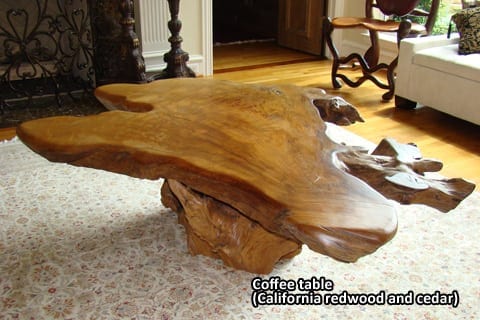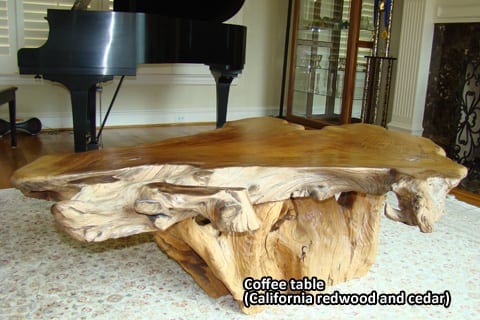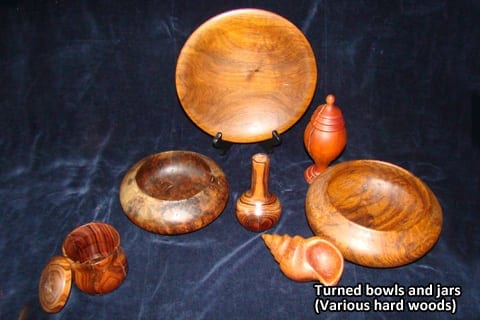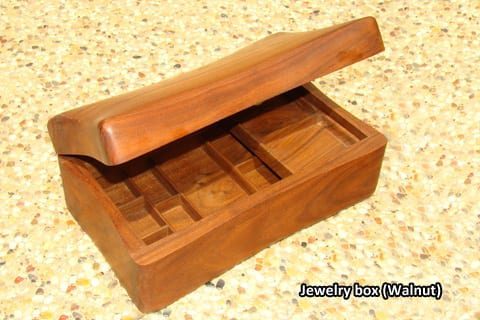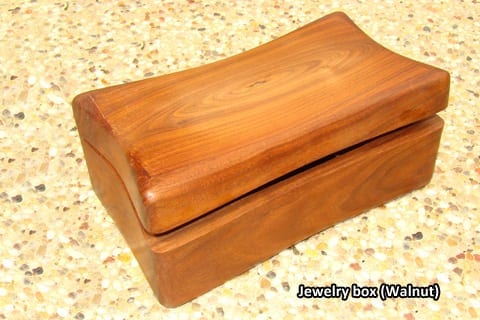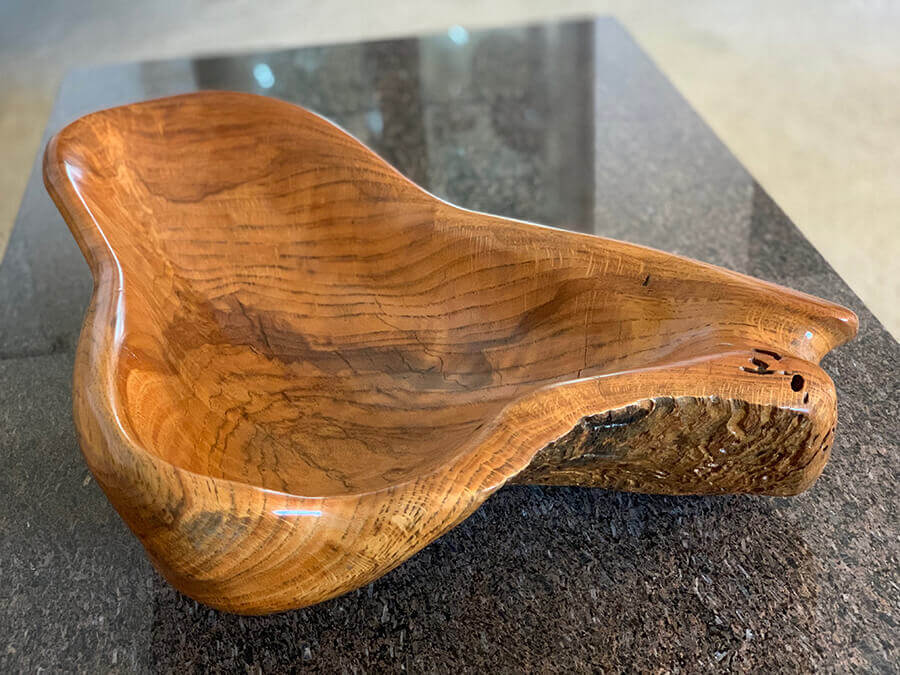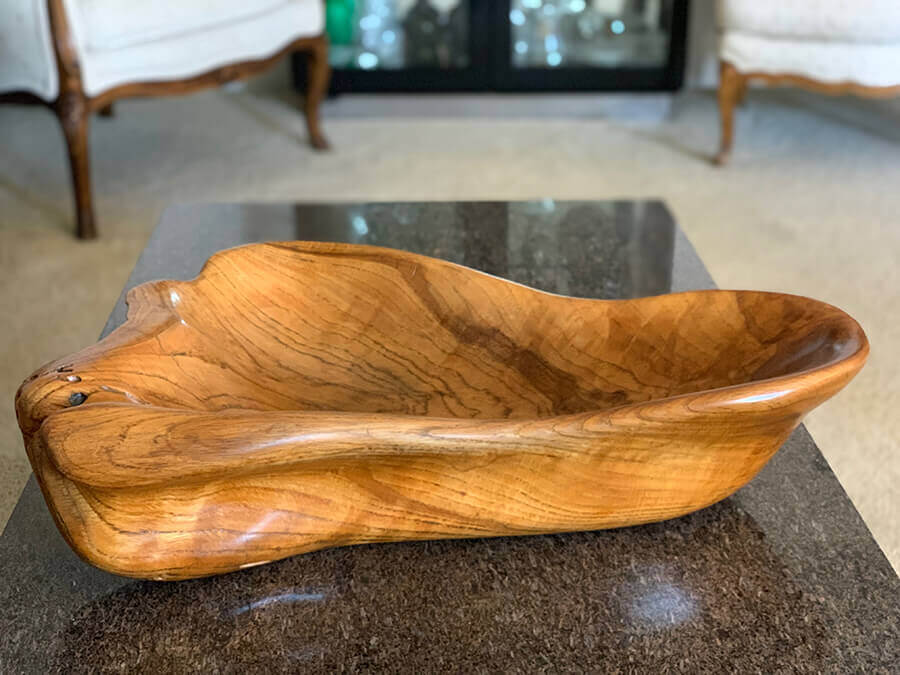 Artistry
---
Dr. Friedman has been sculpting wood and marble for over three decades. In fact, Dr. Friedman is one of the few practicing plastic surgeons in the United States who is also an accomplished sculptor. His works have been featured in galleries and are part of several private collections. Dr. Friedman's artistic eye guides his surgical technique and judgment. Although many surgeons call themselves "artists," Dr. Friedman's artistic ability definitely speaks for itself.
Our Facility
---
Directed by Dr. Friedman for over 20 years, The West Plano Plastic Surgery Center is an outpatient plastic surgery center dedicated exclusively to the care of cosmetic surgery patients. Every step of every procedure is performed by Dr. Friedman. Only physician anesthesiologists (not nurse anesthetists) provide for every patient's comfort and safety. Only registered nurses (not LVNs or LPNs) perform all preoperative and postoperative care. Our surgery center is not located in a strip mall. Instead, we are connected directly to Texas Health Presbyterian Hospital of Plano.
I selected Dr. Friedman to perform an "ear pinning" for my 13 year old daughter. The staff was great. The price was reasonable and most importantly the work was exceptional! I'm so happy that I chose Dr. Friedman.

I did the "Mommy makeover" almost 1 year ago. And couldn't be happier with my results. This is the second time I have use him!! I did my first breast augmentation about 14 years ago.. and it was perfect. I have sent everyone and anyone who asks about plastic surgeons . If I ever get anything else done I would only trust Dr. Friedman. His staff is also amazing. So nice . And patient. You def get what you pay for.

Alex Mabie
03:40 05 Aug 20
There really are not enough great things I can say about Dr. Friedman and his whole staff! From the initial consult, the procedure itself, and the follow up, I truly could not have asked for a better experience. Plastic surgery is an optional choice to make, and I, as many others are, was very hesitant. After I left my consult, I felt safe, assured, and welcomed in like family. I had a breast augmentation done, and Dr. Friedman listened to, and heard, everything I said. He was patient with my overload of questions and "what if's." It's been a year and 4 months since I had my procedure done, and the results far exceeded my expectations!!! I just went back to see him a week ago because I wasn't able to make it to my 6 month checkup, and when I arrived, after a year and 4 months, it was that same family feel! I never once felt pressured to have the surgery, and Dr. Friedman Is extremely realistic in regards to what will work with a persons body. There were never false expectations given, and the results 100% reflect his integrity and skills as a surgeon and a person committed to their craft! I am truly thankful for him and his whole team!

Rachel Schwartz
04:21 28 Jul 20
Great doctor, very professional and amicable with the best clinical and office staff.

TANIA AURORA
02:06 24 Jul 20
Dr. Friedman and his staff were absolutely amazing. From the second I had my first consultation until the follow-ups, it was a wonderful experience. I had a breast reduction after years of back pain and suffering, and after my procedure, I felt like a new person. The experience was life changing and it looks better than I ever imagined. I didn't go into the surgery with the purpose of vanity or to have perfect breasts- I went because I was tired of working out with 3 sports bras and living with constant neck and back pain. But, now I look better than I did when I was a teenager, lol! Dr. Friedman is an artist and if I could give him (and his staff) 10 stars, I would!

Christiane Gilbert
14:10 22 Jul 20
I've been going to Dr. Friedman since 2004 and have gone back several times for minor things as well as after I had a baby as my body drastically changed. I cannot say enough great things about Dr. Friedman and his entire staff. I feel like part of their extended family at this point and always know I'm in the best possible hands. I did my research and wanted the best and that is exactly what I got and then some. After My surgery with Dr. Friedman I went on to win dozens of national pageants, titles, modeling work worldwide, calendars, playing cards, tv shows, and on and on thanks to the confidence that I had and the natural (not fake or plastic looking) improvements he was able to give me. I will never go to anyone else even 16 years later, I have never looked elsewhere. He really listens to your specific wants and needs and what you want in your results. He doesn't try to talk you into anything you don't want yourself or need or anything unnecessary. He has great judgement and an even better eye as you can also see reflected in his art work. Anyone considering cosmetic surgery knows what a big decision it is and that being said I'm glad to talk to anyone who has any questions as a former patient of Dr. Friedman's who would like to contact me. They have my number and email as well for former patient references and recommendations as well as before and after pictures. You are in good hands with Dr. Friedman and his whole team/staff. Jin, Louisa, everyone. The best!

Kaylan Donahou
23:52 20 Jul 20
I had a wonderful experience with Dr. Friedman. I had a reconstructive breast augmentation and I couldn't be happier with his work. He gave me the look I was looking for, explained everything, is very knowledgeable and has answered any questions my husband and I have had. To top it off his staff is extremely friendly and welcoming. I highly recommend him!

Ashton Richardson
19:25 09 Jul 20
I cannot say enough about Dr. Friedman and his team! Throughout the entire process they make you feel extremely comfortable and welcome. Dr. Friedman takes time with each of his patients to make sure he is providing you with the best individualized service. He is so kind, knowledgeable, and experienced that you cannot help but feel you are in such good hands! His staff is so friendly and supportive, answering all questions and calming any nerves. My operation could not have gone better and I am beyond happy with my results!

Victoria Bell
16:33 09 Jul 20
Dr Friedman does great work and has the most amazing staff.

Fontella Colliers
19:33 08 Jul 20
Dr. Friedman and his staff are incredible! They are professional and kind. My daughter had a thorn in her side and we could'nt get it out. The staff made a huge effort to get me in as soon as possible. Dr. Friedman was quick, patient, calm under pressure and very nice. His staff is great too!

Samantha F
03:40 02 Jul 20
5 stars isn't enough for Dr. Friedman and wife Jin, they are amazing, and will go out of their way to give you the best possible experience and results. If you are looking for skill and excellence with exceptional staff, information, bedside manner, and best of all results, then you need to look no further. I wouldn't trust any Dr. more than Dr. Friedman. I have been extremely happy with my overall experience for 14 years, that even though I've moved, I am willing to travel for a true artist and Surgeon that I know I can trust.

linda landes
21:46 30 Jun 20
My experience with Dr. Friedman was incredible. I had deep frown lines on my forehead which were near impossible to smooth out but Dr. Friedman took his time and walked me through a botox/filler treatment that would get me the results I wanted. His bedside manner was truly admirable, not only did I feel comfortable in his office, I appreciated that he did not rush me and provided the best care possible. I recommend Dr. Friedman in all manners!

farhad nayeb
19:00 18 Jun 20
Dr. Friedman has done work on 3-4 of my close family members and all have had very great things to say about this man. so Here is my Story, I broke my arm in Jan. of 2020 and have been through 3 surgeries with my original orthopedic Doctor to fix the incision that kept opening up. After the third surgery stitches were removed and the incision began to open up again. By now I was done with all this and at my whits end. So I asked my wife if she thought I could see Dr. Friedman about this. She contacted the office spoke with Jin filled her in on what we where going through.We emailed her the information she got us an appointment. After seeing Dr.Friedman and a culture test I ended up having a mrsa infection this whole time. I had my fourth surgery this time with Dr. Friedman, he fixed my opening did an internal flap and my incision has healed up. I am still fighting a cellulites infection. He continues to be by my side as I fight to get this infection out. For anyone that has any doubt about Dr Friedman i can tell you I would trust my life to this doctor. Dr Friedman and his staff are by far the best I have seen in my life. Thank you Dr. Friedman and Jin for everything.

Jim McQueary
15:41 08 Jun 20
Last month my dog bit my lip, resulting in several open wounds. I frantically called Dr. Friedman's office, hoping and praying I could bypass the emergency room and be under the care of, in my opinion, the best plastic surgeon in Dallas. However abruptly I turned up at his office, he was still able to see me immediately. I can not emphasize enough how valuable this was during this very vulnerable and terrible moment of my life; Dr. Friedman is overwhelmingly selfless and empathetic to the needs of others. He explains things in a very concise and honest way that allows his patients to construct reasonable expectations following surgery. During surgery, my mom watched while Dr. Friedman meticulously aligned my lip's vermilion border. The care he puts into his work is unmatched. Even during my follow up appointments, he has continued to give me this same level of superb care - a stark difference from many surgeons who don't consider FU appointments worth their time. Many thanks to Dr. Friedman & his helpful staff for the stellar results. If it's true what they say that good plastic surgery results in no one noticing you had something done, then I can not wait for this scar to heal and have no one notice a thing! 🙂

Dr.Friedman is the best around! The staff made me feel very comfortable while I was sitting around waiting. Everyone is so nice and helpful, they made is as easy and smooth as possible!

Brandon Oldham
17:31 27 May 20
Had a fantastic experience receiving Botox twice with Dr. Friedman. He listened to any concerns I had and the staff was awesome! I will definitely be back!!! Thank you!!

Rebecca Hensley
16:07 26 May 20
I flew from Mexico city to Dallas, just to see Dr.Friedman, and I am so happy with the results!!! Dr.Friedman and all his staff were very kind and sweet with me all the time.I just have thank you words to all of you!!

sara bucay
22:52 19 Mar 20
Okay let's get personal! I am a long time patient of Dr. Friedman. I met him almost 20 years ago. He has done 3 surgeries on myself and one microdermabrasion, 2 on the Father of my child, and he is and about to work on a close friend of mine. When our dog went rogue and bit a guest in our home, his nose required almost 40 stiches. I sat right there beside them as he rebuilt this mans nose right in front of me. If I ever hear any one mention the personal need of a plastic surgeon I am the first to chime in and say there is no way you can do this without at least doing a consult with this man. I consider him to be the best in his field. Hands down no question trustworthy and he is a perfectionist. This is definitely something that you want in a plastics surgeon. Also seeing as he is a micro surgeon he is able to save the gnarled hand of a pianist or make your cleavage look its absolute best. I write this review with all of my appreciation and gratitude for the staff that is there supporting him. He is surrounded incredible women, all of the team work diligently to make you comfortable and help to set the stage so you can be your personal best. Thank you all for what you do. It has not gone without notice!

amazing Bolton
18:32 14 Mar 20
Dr. Friedman is a fantastic doctor and very skillful in his art of making you happy with your goals. I especially am impressed with his staff , from their warm welcoming smiles, making you feel comfortable and confident in knowing their office will take care of your needs or questions. I am so pleased with my outcome and looking forward to returning here again for any future needs.Thanks for a wonderful experience!

Tamaryn Anderson
19:24 05 Mar 20
Dr Friedman is a perfectionist in the best way when you're having "work done". He listens to you and makes sure you're receiving the look that you desire. I have returned to him many times because he is the one I trust.

michelle gipson
22:57 04 Mar 20
Cosmetic Surgery
---
Producing customized results that complement a patient's natural features requires an innate sense of artistry and craftsmanship. Dr. Friedman specializes in breast surgery (augmentation, reduction, lifts, nipple procedures, revision breast surgery), body contouring (liposuction, mini and full tummy tuck, mommy makeover, body contouring following weight loss), and facial cosmetic surgery. He has a well-earned reputation for dedication, attention to detail, and natural-appearing results.
Non-Surgical Procedures
---
Not only does Dr. Friedman perform every part of every surgical procedure, he also personally performs every Botox, Dysport, Restylane, Juvederm, and Voluma injection, and he has performed over 10,000 of these. Dr. Friedman's patients benefit from his extensive experience, knowledge of facial anatomy, and artistic background as a sculptor.