What are Restylane®, JUVÉDERM® and Perlane®?
Restylane®, JUVÉDERM®, and Perlane® are FDA-approved clear gel injectable fillers that are helpful in reducing wrinkles by adding volume. Hyaluronic acid (HA) is a naturally occurring complex sugar within the human body. HA retains water like a sponge, adding volume to the treated areas.
HA products are most commonly injected into the nasolabial folds (the folds between the nose and the corners of the mouth), marionette lines (folds below the corners of the mouth), and vertical lip wrinkles. They also may be used for lip enhancement and to fill volume deficiencies of the jawline, cheeks, and the hollows under the eyes. The choice of filler is dependent upon the depth of the wrinkles and the area being treated.
Restylane® & JUVÉDERM® Before and After Photos
---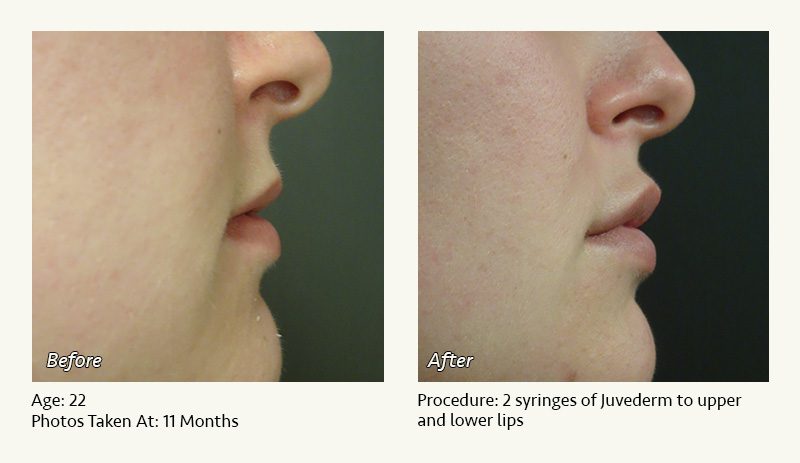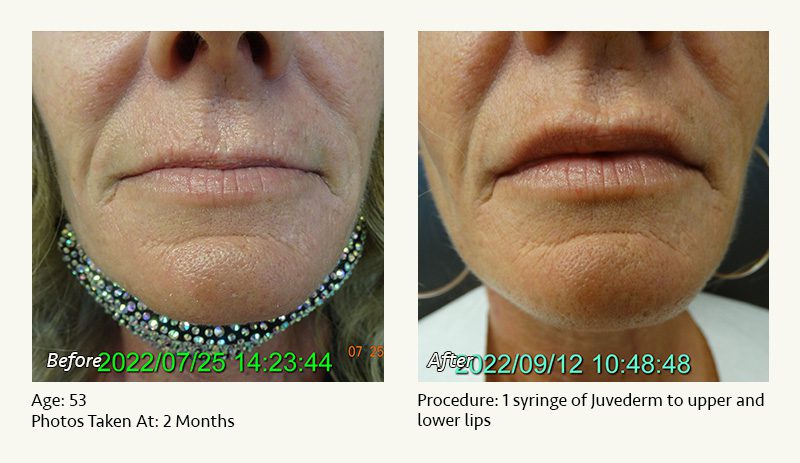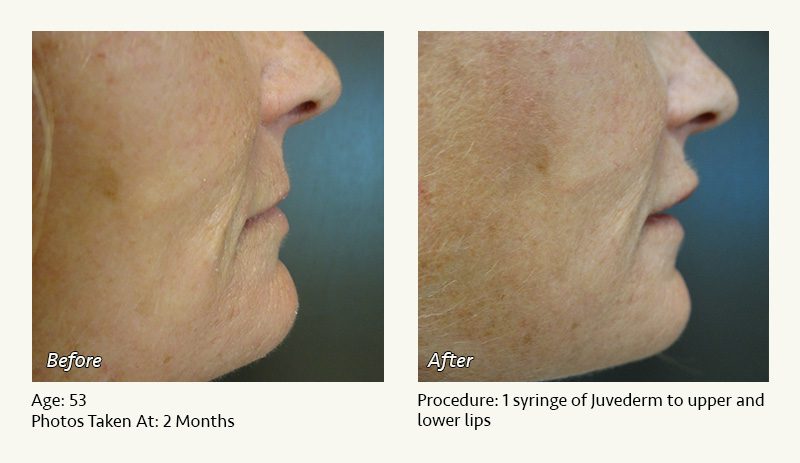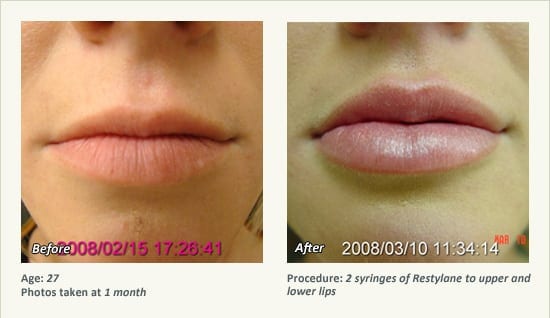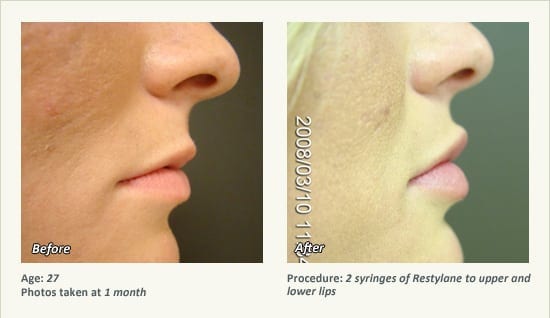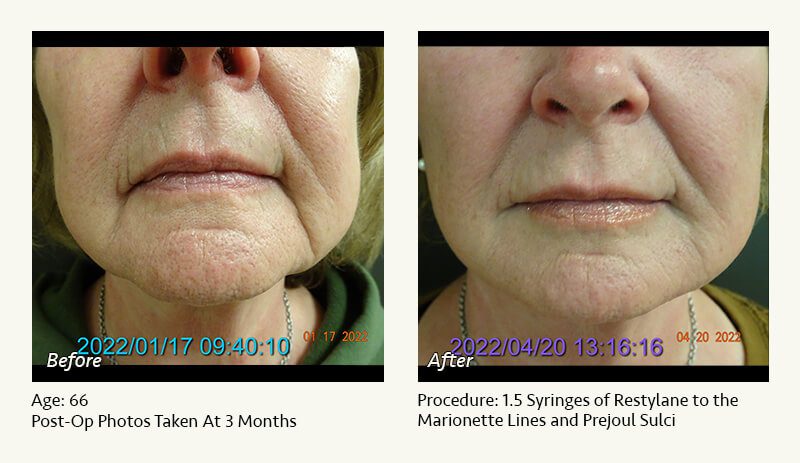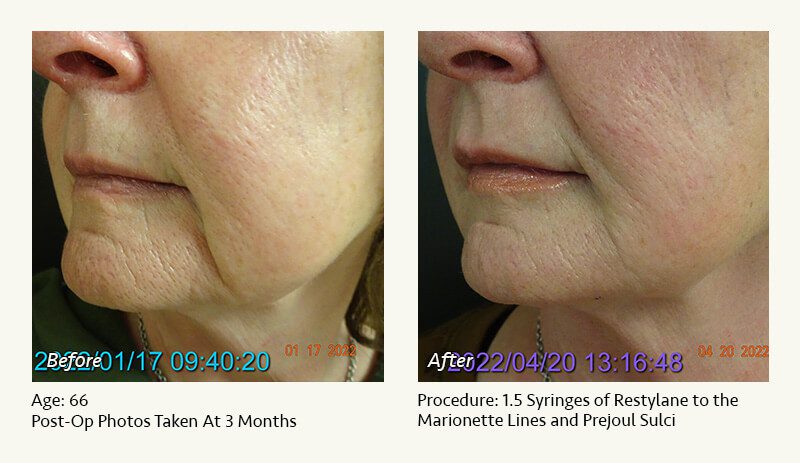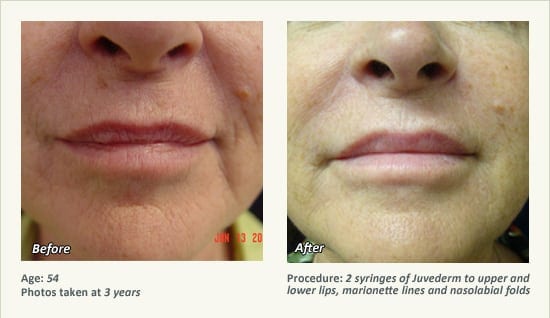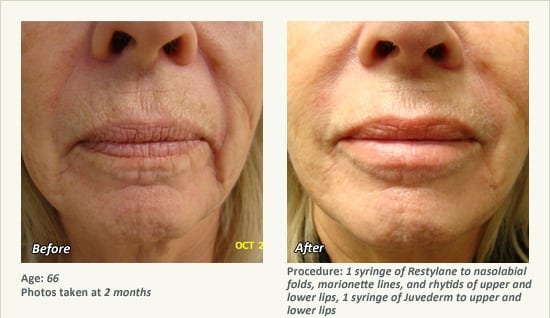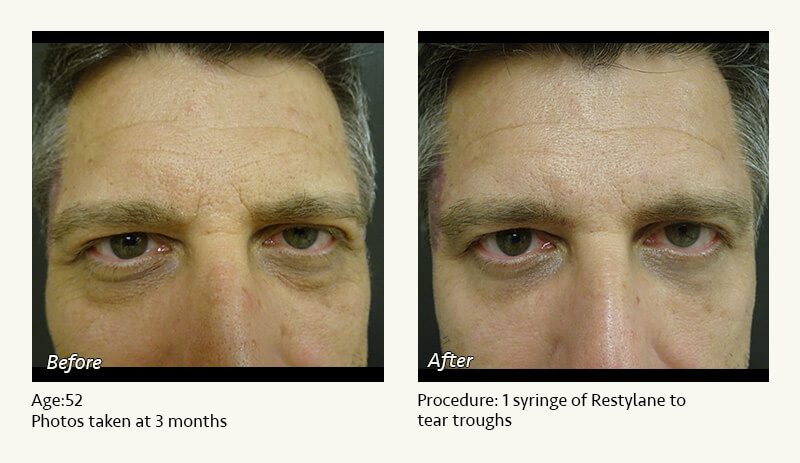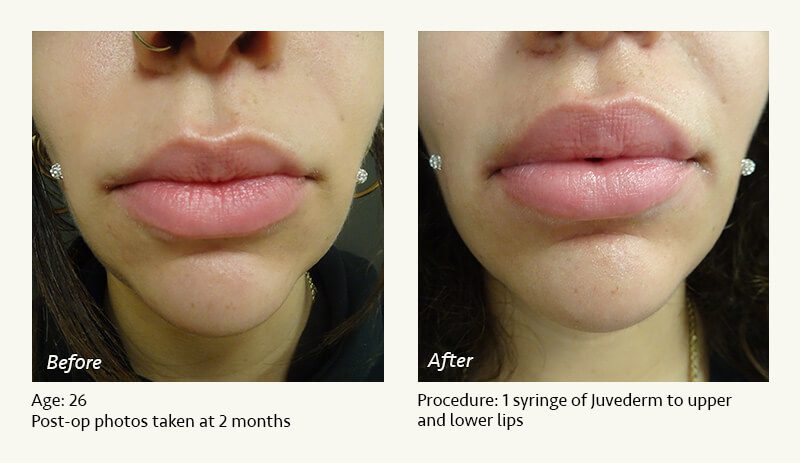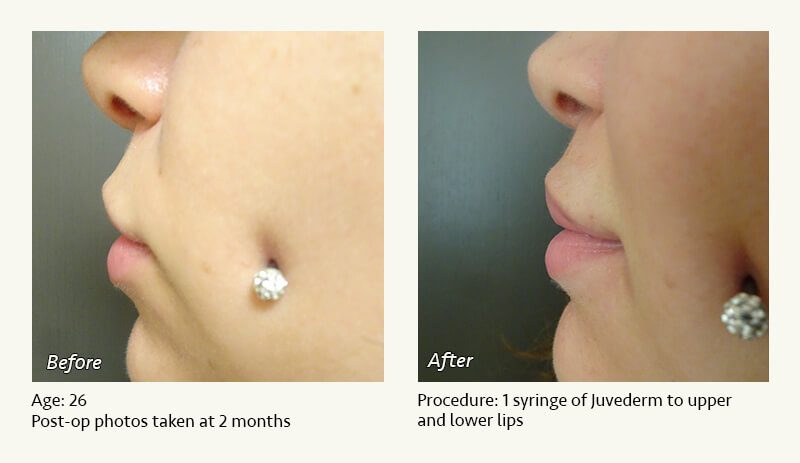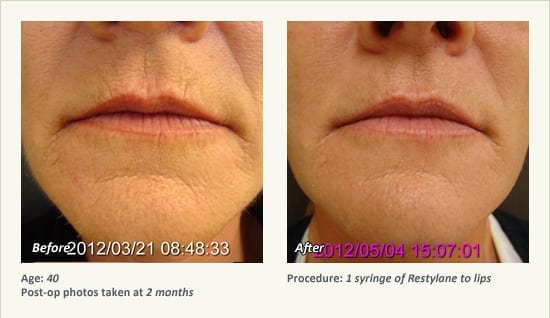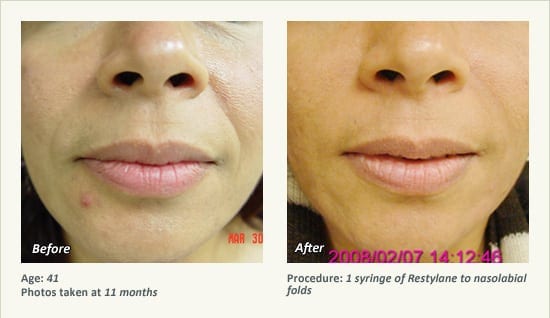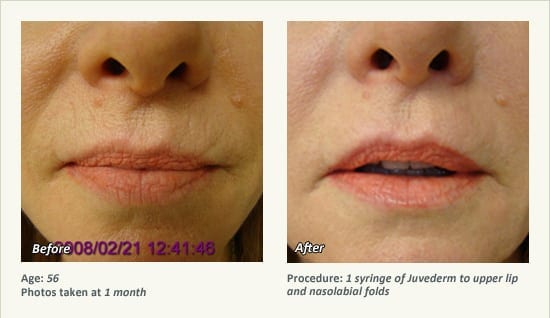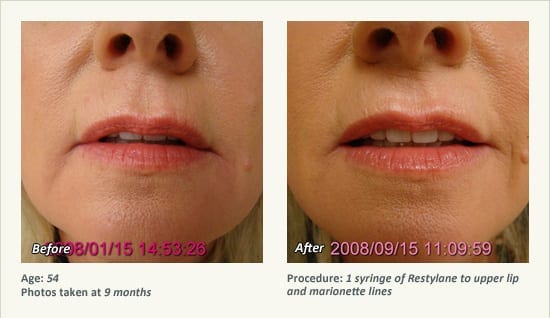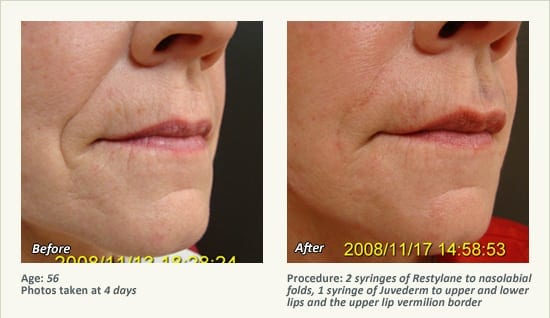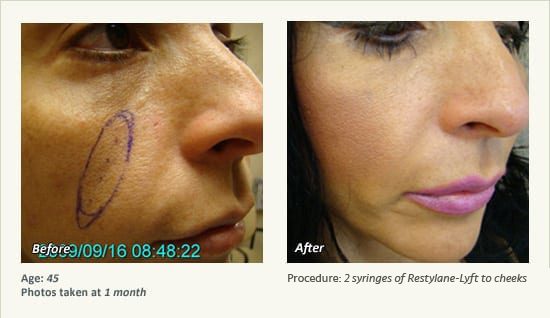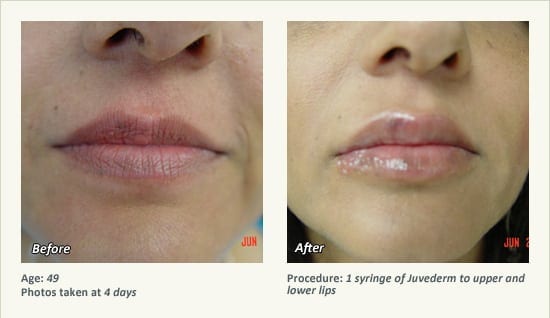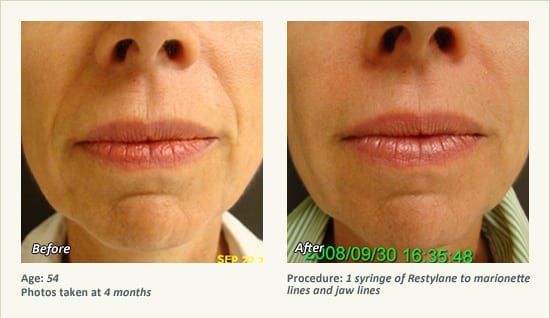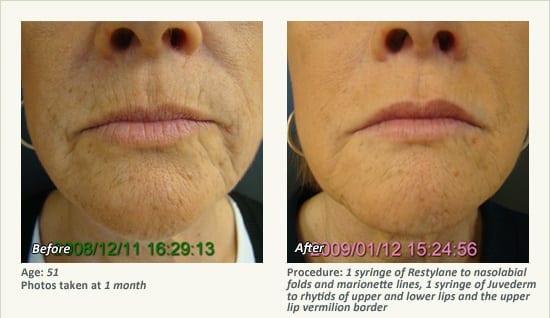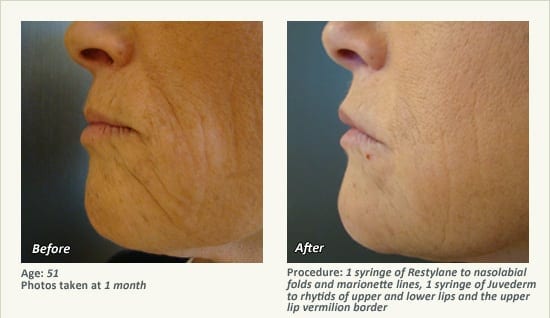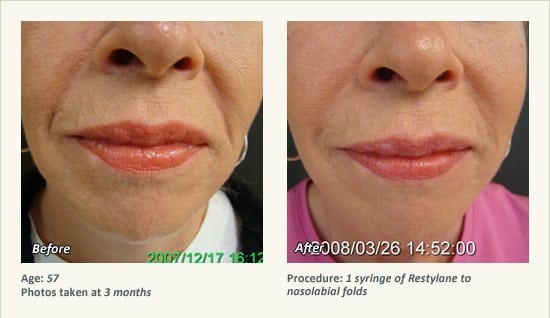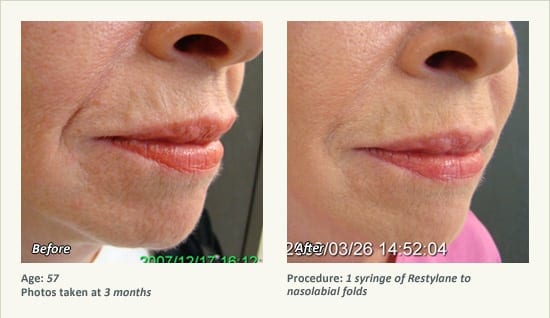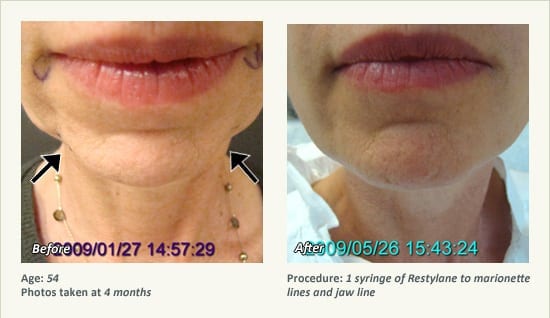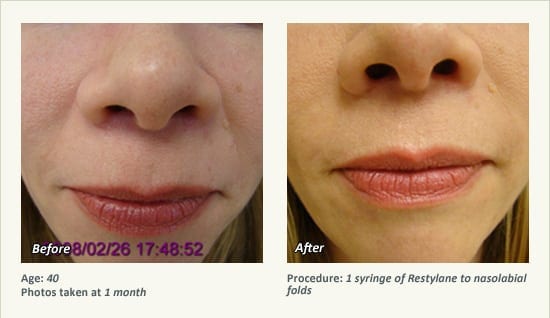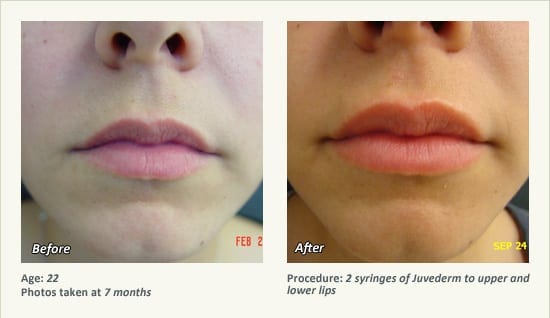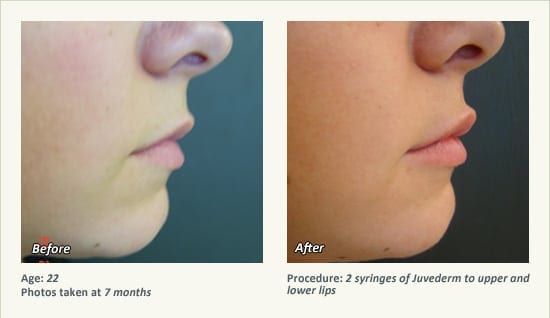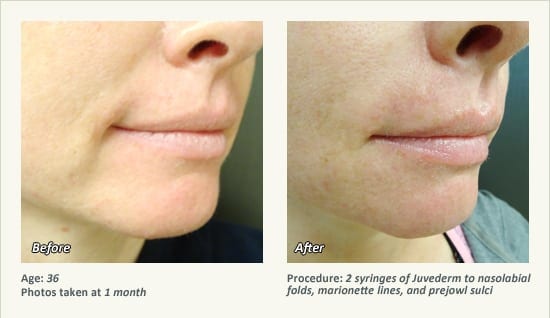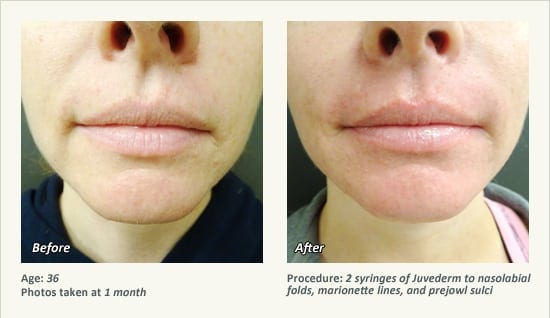 Unlike many physicians, Dr. Friedman personally performs all HA injections at this surgical office in Plano, Texas. No two patients have exactly the same distribution or severity of wrinkles. Therefore, rather than following the manufacturer's standardized chart of injection sites, Dr. Friedman customizes the injections for each patient. He will mark and photograph the areas to be injected, so that the results can be duplicated (or modified, as needed) with future injections.
To reduce the risk of bruising, you should avoid lying down flat on your back or engaging in exercise activity for several hours after the injection.
In addition to injectable fillers, we offer BOTOX® Cosmetic and Dysport®, medical microdermabrasion, and a complete line of skin care products (M.D. Forte and Vivite).
When you visit our office located in Plano, Texas, Dr. Friedman will discuss your specific concerns. He will outline the available procedures and will help you decide whether injectable fillers are right for you. We will also show you a variety of "before and after" photos of HA injections performed by Dr. Friedman. If you wish to speak to other patients who have undergone HA treatment, we will be happy to provide phone numbers.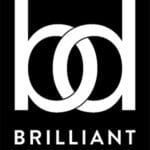 Dr. Ronald Friedman offers Brilliant Distinctions for his patients to earn points and savings towards future treatments at his office in Plano, Texas.
---
Restylane® vs. JUVÉDERM® Video
Q & A: Restylane® & JUVÉDERM®
---
Are injectable fillers safe?

All procedures involve some degree of risk. However, HA fillers have been administered millions of times, are approved for use in over 70 countries, and are FDA-approved for the nasolabial folds (the lines between the nose and the corners of the mouth). Some temporary redness and/or lumpiness of the injection sites is common. Dr. Friedman has never personally seen a serious adverse effect.

How long do injectable fillers last?

Restylane®, Juvederm, and Perlane typically last 6 months or more. Many patients note improvement for up to a year. Remember that unlike surgery, hyaluronic acid fillers do not involve an irreversible change. The results, whether satisfactory or not, are temporary.

Although there is a permanent filler (Artefill) currently available on the U.S. market, Dr. Friedman does not use Artefill due to the significant risk of a chronic inflammatory reaction and nodule formation with this material.

Do hyaluronic acid injections hurt?

Because hyaluronic acid is mildly acidic, the injections may burn. To minimize discomfort, we have several options:

Anesthetic ointment, which is applied for at least 30 minutes prior to injection.
Nitrous oxide (laughing gas), which will make you feel "woozy" but will wear off about 5 minutes after the procedure. Dr. Friedman is among the very few cosmetic surgeons who have nitrous oxide available.
Nerve blocks (anesthetic injection) placed in the gums to make the lips numb.

Dr. Friedman in Plano, Texas, most commonly uses a combination of anesthetic ointment and nitrous oxide to minimize discomfort.

What's the difference between JUVÉDERM®, Restylane®, and Perlane®?

Juvederm and Restylane® are often used interchangeably. However, Dr. Friedman most frequently uses JUVÉDERM® Ultra for the lips and for indistinct folds, as it tends to diffuse more widely than the Restylane® and is generally less "lumpy." He generally uses Restylane for well-defined folds and wrinkles, as it tends to "stay put" and diffuses less than the Juvederm.

Perlane® is thicker than JUVÉDERM® and Restylane® and is meant for deeper injection. Dr. Friedman most commonly uses Perlane® for volume enhancement along the jawline, cheeks, and hollow areas beneath the lower eyelids.

What is a "liquid facelift?"

A "liquid facelift" refers to the treatment of multiple areas of the face with a combination of JUVÉDERM®, Restylane®, Perlane®, and/or BOTOX® Cosmetic. BOTOX® Cosmetic reduces frown lines and lifts the brows, and the fillers improve wrinkles and restore volume in the cheeks, jawline, and/or beneath the eyes. The results are less dramatic than an actual facelift but are less expensive, non-invasive, and reversible. Dr. Friedman feels that the best results are frequently achieved with a combination of surgical and non-surgical rejuvenation.
Restylane® & JUVÉDERM® Articles
---
Restylane® & JUVÉDERM® Instructions
---
One week before your appointment:
Do not take aspirin-containing products, as these may increase your risk of bruising. Use extra-strength Tylenol for any headaches or other minor pains.
Please notify Dr. Friedman's staff if you become sick with a fever, significant cough, etc. If necessary, your procedure can be rescheduled to a time when you are feeling better.
To reduce the risk of bruising, you may wish to start taking Arnica Montana a few days prior to the procedure. Arnica is available through our office or your local health food store.
At home after the procedure:
You may wish to apply ice to the injected areas to minimize any bruising.
Do not perform exercise activities for at least 8 hours after your procedure.
You may gently massage the injected areas to reduce any "lumpiness."
The areas will gradually soften and become more uniform over the next few weeks.
Please feel free to ask Dr. Friedman or his staff about any additional questions or concerns. Or call into our office to schedule a consultation with Dr. Friedman in Plano, Texas.