Posted August 31, 2021 in Plastic Surgery
1 Minute Read: 
We are in the midst of the worst worldwide pandemic in a century — and our plastic surgery practice is busier than ever.  And it's not just us.  Plastic surgery is up an average of 11 percent nationally compared to pre-pandemic levels.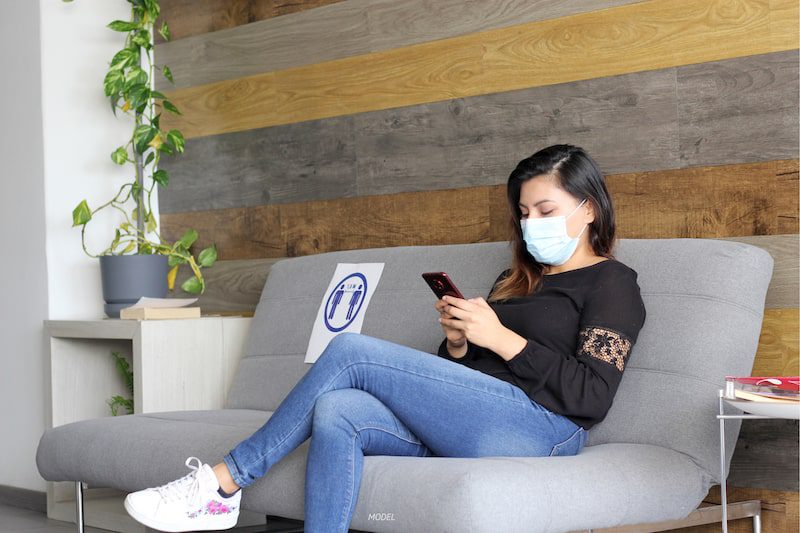 What's going on?
People are spending lots of time on Zoom and Facetime and–often for the first time– noticing their wrinkles, excess skin in their eyelids, and fat under their chins.  

People who are working remotely are having cosmetic surgery and recovering at home without having to take much (or sometimes any) time off work and often without any of their friends or coworkers knowing.

People who would normally spend money on a trip but are unable to (or just plain scared to) fly out of the country are applying those funds toward plastic surgery.
All of this is great for plastic surgeons and their patients.  But before you throw caution to the wind, please remember that this pandemic is far from over.  
To minimize the risk of COVID transmission in our practice, we are following these guidelines:
All patients must fill out a COVID-related risk questionnaire prior to every visit.

We perform a COVID antigen nasal swab test on every major surgical patient and will cancel surgery if a test is positive–for the safety of our patients and our staff.

All office staff wear N95 masks at all times.

Every surface of every room is thoroughly cleansed with antimicrobial agents after every patient visit.
Keeping you looking good is extremely important to us.  Keeping you safe is even more important.
Contact Us to Start Your Plastic Surgery Journey
To learn more about the plastic surgery procedures we offer, contact our office by calling (469) 467-0100 or filling out our online contact form.