Posted October 08, 2019 in Plastic Surgery
3 min read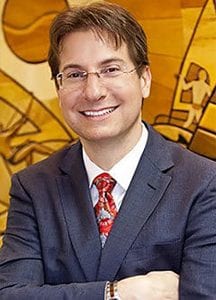 The importance of choosing the right plastic surgeon can not be overstated. This decision will not only influence the quality of your results but can impact your physical health and overall cosmetic experience.
No two surgeons are the same. Their education, training, experience, and expertise vary significantly, and you need to feel assured that the surgeon you select is the best one for you.
Dr. Ronald Friedman, MD, is a plastic surgeon who checks every box of the desirable surgeon checklist, and his experience and accomplishments provide the proof to back that up.
Dr. Friedman Voted Best Plastic Surgeon in Plano & Dallas, TX
D Magazine is a monthly magazine highlighting the best in the Dallas-Fort Worth area. Every year, D Magazine votes on the best doctors for every field of medicine. Dr. Friedman has been on that list in Dallas and/or Collin County for the past 12 consecutive years, including 2019.
Additionally, Texas Monthly has awarded him the title as a Texas Super Doctor for four consecutive years.
If you are interested in starting your plastic surgery journey, contact Dr. Friedman by calling (469) 467-0100.
A Trusted And Respected Presence
With 25 years of experience, Dr. Friedman has gained recognition and respect in the local and greater plastic surgery community.
Not only is Dr. Friedman a top plastic surgeon in Plano and Dallas, TX, he is also a best-rated plastic surgeon in Plano and Dallas, TX.
He has over 250 five-star reviews on Google and over 20 five-star reviews on Yelp.
These reviews and this recognition serve as proof that Dr. Friedman is a skilled and trusted part of the plastic surgery community and someone whose results are the product of decades of surgical experience and an artistic eye honed as a wood and marble sculptor.
His understanding of aesthetic beauty, combined with his surgical skill and technical knowledge, set him apart. Dr. Friedman performs nearly four times as many breast augmentations annually than the average plastic surgeon.  He also has a lower rate for necessary revision procedures than the national average.
Why Should You Choose a Board-Certified Plastic Surgeon?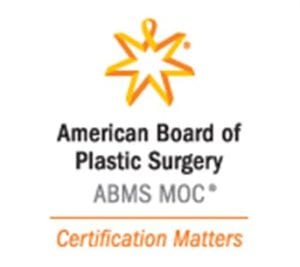 Dr. Friedman has been certified by the American Board of Plastic Surgery for over 20 years. This certification ensures that he maintains the highest level of technical and ethical standards in the business.
Certification by the American Board of Plastic Surgery (ABPS) is a must when it comes down to selecting a surgeon.
Surgeons are not required to be board certified to practice and perform cosmetic procedures. Cosmetic surgeons, even certified cosmetic surgeons, can legally perform an invasive surgical procedure, but they are not required to have the same level of training or fellowships that are needed to be a certified plastic surgeon.
By choosing wisely, you can be assured that your surgeon has the professionalism, knowledge, and experience that you and your family deserve.
What Are Dr. Friedman's Specialties?
Dr. Friedman specializes in plastic and reconstructive procedures of the breast, face, and body, including:
To Learn More
If you are interested in learning more about Dr. Friedman or would like to set up a consultation with him, contact his office in Plano, TX, by calling (469) 467-0100 or by filling out our online contact form. Dr. Friedman sees patients from Plano, Dallas, and the greater Dallas area.