Posted January 06, 2012 in Breast Implants, Home, Plastic Surgery
Fiction!   I am not sure just how this urban myth got started, though I have a hunch.  Both FDA-approved US breast implant manufacturers, Allergan and Mentor, offer a 10-year limited warranty on their products.  Although the warranty expires after ten years, the implants do not.  (Assuming that you have a 36,000 mile warranty on your car, you probably don't have to replace your car when you reach 36,000 miles.)
So how long do breast implants last?  No one knows for certain, but my best estimate is that most saline implants will last 10 to 15 years, and most silicone gel implants will last a little longer.  Remember that implant longevity fits a bell-shaped curve, so some implants may deflate (saline) or rupture (silicone gel) after only a few years, whereas others may last 20 or 30 years.  It's luck of the draw.
The important point is that your breast implants are man-made devices that will probably not last as long as you do.  It is likely that you will require replacement of your implants at least once during your lifetime.
Although the manufacturer provides a Limited Warranty on saline breast implants, we automatically provide an extended Platinum-Plus Warranty for all of our primary saline augmentation patients.  This means that if you experience a deflation within 10 years of your breast augmentation, your out-of-pocket cost to have me replace your  implant will be ZERO (no surgeon fee, no surgical facility fee, no anesthesia fee, no implant fee).  I do not know any other plastic surgeon in the Plano, Frisco, McKinney area who purchases the Platinum-Plus warranty for his saline breast augmentation patients.  (For women undergoing breast enlargement with silicone gel implants, the manufacturer's standard warranty is essentially equivalent to the Platinum-Plus warranty. No additional warranty is necessary.)
Bottom line: If you choose to undergo breast augmentation, your implants will not have to be replaced every 10 years.  But they will probably have to be replaced at some point.  Make sure that you have the best warranty possible.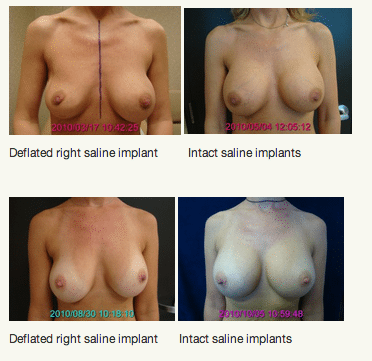 For more information, please visit www.https://www.plasticsurgerydallas.com
Ronald M. Friedman, M.D.
Director, West Plano Plastic Surgery Center
Former Chief of Plastic Surgery, Parkland Memorial Hospital, Dallas